More evidence about smart phones
There is more and more evidence coming out in one book and one article after another, that not only are most of us addicts to our smart phones, but they are very damaging to us. Surveys are showing that they are reducing our concentration and of course we know they are deliberately designed, in most cases, to keep us addicted to them – not just the phones, but in particular the apps. Social media is beginning to destroy a lot of the fabric of our society, people don't talk to each other as much as they used to spending their entire time staring at their phones and most people are very edgy if they have not looked at their phone for the last 5 minutes.
The worst part is we will come up with any reason as to why we are not addicts and we actually need our phones for something or other while scrolling through Facebook, Instagram and quickly check one last time, for messages, on WhatsApp. (Worse some people set these apps to notify them all day of any small thing or message or post). It is a growing problem and I plan to write about it on my blog more in the future and a lot of people are turning their own children into addicts. It is so much easier of course to keep their children quiet by simply handing them an iPad or some or other device to get a little bit of quiet time at home, but we are slowly but surely destroying ourselves and our children by getting them hooked on these devices and apps. I remember reading an interview recently with Bill Gates' family saying that one of their biggest mistakes was only allowing their children to go on social media at 16 – they think they should have only allowed it at a much older age. I have written before about how Steve Jobs, who designed all of these wonderful products at Apple, refused to have them in his own house because he knew exactly how bad, for kids, what they were designing was!
If iPhones or social media were not good enough for the children of Bill Gates and Steve Jobs, who after all designed half these things and make their money out of selling them, why should it be good enough for your children?



Lance Armstrong gets lucky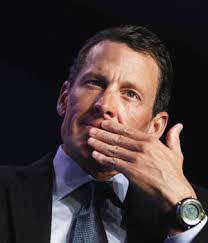 I was very interested to read in a recent interview of Lance Armstrong who is advising that despite the fact he was once worth over $100 million that he had run into financial troubles with all the legal cases, over doping and his cycling career that he was fighting. Of course, he is that author of his own misfortune and he cannot blame anybody for that, but he got very lucky with one investment.
About 10 years ago he invested $100,000 into an investment company and he had no idea what that company invested his money in. He is quite excited now, with talk of Uber listing later this year (and Lyft also), to discover that the investment company invested his $100,000 into Uber! Believe it or not, but the estimated listing price of his shares is now, 10 years later, worth $20 million! In other words, he has multiplied the money invested by 200 times! I cannot imagine that most people would imagine that the universe works that way, but of all the people in the world, Lance Armstrong gets the investment that multiplies 200 times in 10 years, but there you have it!



Changing economy
It is always interesting to watch different job types go up and down with supply and demand. The best example that I have seen in recent years is those who are skilled in graphics on computers as well as working programmes like Photoshop. Ten or 15 years ago there were very few people who had those skills, but now there are more and more and you can go onto various websites and find people who can edit, in great detail, your photographs for $5 etc. More and more people are acquiring the skills and so ultimately the price that one has to pay to get people with those skills is going to go down. It is one of the big mistakes that a lot of people will learn who have what they consider children who are very talented with various computer apps or programs now. Eventually, there will be hundreds of thousands if not millions of people in every country who are very good with those programs or apps computers and there is not going to be a demand for that number of people. They will thus obviously be paid a lot less money as will anybody who is allegedly skilled with an iPhone or designing apps for iPhones, etc. You have to try and stay ahead of the curve, not behind the curve, and people who are developing those skills now, in those fields, are behind the curve. The time to have had those skills was 10 to 20 years ago and to start developing skills in those areas now is really not going to help you when so many people have them already. Certainly, right now, the one skill that your children do not need is to be "good" at using an iPhone, iPad or a computer. The basic skills that everyone has are more than good enough and they don't need to spend hundreds of hours on those.



A tribute to Johnny Clegg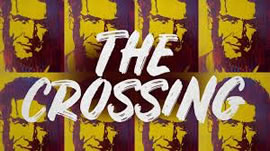 I was very touched by the tribute put together for Johnny Clegg where over 50 South African musicians recorded a song of his as a tribute to him. He is busy battling cancer now and I am guessing it must be getting very serious. To me, and I think of true South African legends and of course South Africa has been blessed with so many, and let's not even start with Nelson Mandela, etc, but I always also think of very talented artists like Zapiro, the political cartoonist, and to me, Johnny Clegg is the most famous South African musician ever. He really has a brand of music that is all about South Africa and which I have spent many years of my life listening to all over the place, especially when I am in Kruger Park, not to mention going to his various concerts. In fact, when I was chairman of the Gauteng Law Council, the Chairman got to choose a year end function that all the councillors attend and I chose a concert of Johnny Clegg and Savuka which was of course the follow-up to his original band, Juluka.
In any event, it is well worth having a look at the video of the tribute song here: https://youtu.be/WKWEEpA0HkY.
His son apparently asked Johnny what song they would like him to re-record, and to their surprise he chose "The Crossing." "The Crossing" is a song about passing from this world to another world - so it is about death.



Hide your phone when you try to work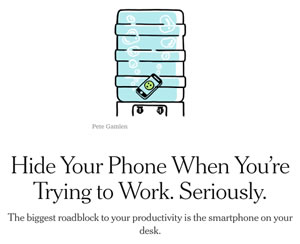 I read a New York Times article recently, which I sent to all my staff as well, about research from the Association of Consumer Research. They found that the mere presence of a phone close to you, even if it is switched off, leads to what they call "brain drain". They quoted an assistant Professor in the marketing department by saying that people are automatically drawn towards their phone even if it is switched off.
They say the best thing to do, to stop this distraction, is to lock it in a drawer or ideally leave it in another room, but one way or another you must make sure that your phone is out of your sight. People who have set or allowed notifications on their phone are making even a bigger mistake because beeps and bright lights of flashing notices distract them the whole time. Research shows it can take you up to half an hour before you get back to resuming the task you were busy with after being interrupted.



Click here to return to the blog home page (latest 12 items).



Johannesburg based attorney specializing in personal injury matters including Road Accident Fund claims and medical negligence matters. My interests include golf, reading and the internet and the way it is constantly developing. I have a passion for life and a desire for less stress!

Have you been injured in a motor accident?

Recent Settlements
Lumbar spine compression fractures
R2 500 000.00
Severe hip fracture requiring total hip replacements
R3 305 000.00
Head injury with disfiguring facial scaring of a young female
R4 000 000.00
Whiplash and compression fracture of the spine
R4 000 000.00
Broken Femora
R1 914 416.00
Broken Femur and Patella
R770 881.15
Loss of Support for two minor children
R2 649 968.00
Fracture of the right Humerus, fracture of the pubi rami, abdominal injuries, head injury
R4 613 352.95
Fracture of the right femur, Fracture of the right tibia-fibula
R1 200 000.00
Broken Jaw, Right Shoulder Injury, Mild head injury
R1 100 000.00
Degloving injuries to the hips, legs and ankle
R877 773.00
Head injury
R 2 734 295.12
Fractured pelvis
R1 355 881.53
Damaged tendons in left arm
R679 688.03
Fractured left hand
R692 164.48
Amputated right lower leg with loss of income
R3 921 000.00
Fractured left foot
R600 000.00
Head injury and multiple facial fractures
R5 000 000.00
Head injury, compound fracture right femur, right tib and fib fracture, and injury to the spleen
R4 529 672.06
Head injury, multiple facial fractures, collapsed lung and a fracture to the right frontal bone
R2 890 592.77
Loss of support
R5 144 000.00