Using a blue pen to sign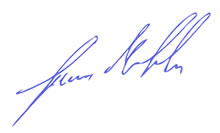 It's quite interesting, while in South Africa, we emphasise signing with black pens, many other countries have changed. The reason for that is quite simple, with scanners and advanced programs like Photoshop, somebody's signature can quite easily be faked onto a document. It becomes hard to dispute, at a quick glance, whether it is a genuine signature or not. A lot of international contracts are now signed in blue ink, so that the ink is a contrasting colour to the rest of the document in the normal black typeface. It's actually something to think about, and to perhaps give more consideration to having more documents signed in blue, so that an original, which has been faked, stands out more obviously than it might, if it's just scanned, which requires you to look a lot closer at the document to try and see whether it is genuine or not.



Hard work and talent
I know I have written about this topic before, but it reminded me again when I had the rare opportunity to listen to two of the most successful golfers of all time - Justin Rose and Jason Day. Justin Rose, the current world number 1, was born in Johannesburg, and his parents moved to the UK when he was 2 years old due to the uncertainty that South Africa faced at that time. He is somebody who believes in hard work and put in many hours into being the best at what he is, as does Jason Day, the Australian born player who is a former No 1 in the world and currently rated No 13. As Tiger Woods' former coach, Sean Foley, said, a lot of people believe that Jason Day is extremely talented at putting and he is just so lucky that he is so good at it. His perspective, having coached both Tiger Woods and now Justin Rose, is that talent is a word that mediocre people use to have an excuse as to why they have not achieved success.
In other words, despite the fact that he has coached two separate players who have been No 1 in the world, and one who is considered the greatest player ever to have played the game, not to mention the richest sportsman in history, Tiger Woods, is that hard work (and not talent) is what sets aside No 1 from the rest. Of course, some people will never have a certain talent – they might not have much sports ability, but you don't get to being the best in the world at something simply because you have talent. You invariably get there because you are the hardest working player in the world. Tiger Woods was always famous for the hours that he put in as is Jason Day. Jason begins every day with 2½ hours practicing putting. Only after that does he get onto other aspects of his game. By comparison, I would be lucky if I do 2½ hours practice of putting in one year which is why I play golf, not too badly, for a hobby and he does it as the best player in the world. This applies to everything – we all think, when we watch somebody like Mylie Cyrus sing, she has just been lucky, has stumbled across the right people and has become a famous pop star. It's just absolute nonsense – they don't get there without years and years of practice, training, support from their parents and a single-minded determination to become the best at what they do and it applies to the office and at home. Are you, for example, being the very best mother or father that you can be in the limited time available to you, etc? You cannot be everything or being good at everything, but there are some people who only work 2 or 3 days a week and then have excuses as to why they were not able to help their child in their spare time to do better at school – and I am speaking about somebody I know. It is just laziness truthfully, but that is another topic for another day.



Most dangerous sport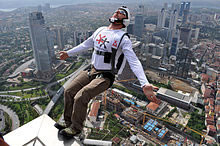 During my recent efforts at skiing and getting quite nervous at the number of people I saw being carted off on a daily basis, either by helicopters or ambulances to a hospital, I decided to research how dangerous skiing was. What surprised me is that it fell a lot further down the list of dangerous sports than a number of sports I take part in! The number one most dangerous sport in the world, and I certainly don't take part in that, is base jumping. That has quite a high fatality rate which I am not surprised about, where if people jump off rocks and try and glide with parachutes or even smaller bodysuits these days and avoid hitting other rocks or landing too hard! The second most dangerous sport is cycling followed by running. At first thought you may think they are very healthy and indeed they are. I did not go into the statistics, but no doubt a lot of the danger in those sports involves motorcars and being hit and injured by a motorcar while you are running or riding your bicycle. That will obviously give you a claim in South Africa against the Road Accident Fund, but that is not much consolation! It is just a reminder that statistics are always fascinating, and that some of the healthy things you do are dangerous in their own way – even walking on the side of the road can be dangerous, as we know, not to mention shopping at Sandton City during an armed robbery - that occasion, that happens infrequently but does happen, when an armed gang runs in and holds up a jewellery shop. I don't think on the whole though that it is any excuse not to do them, but it is no wonder that cyclists are known as "organ donors" in South Africa, given the driving on our roads.
I don't like riding a bike out on the streets and prefer to ride around a gated community, but not everyone lives in a gated community with a little less, and slower traffic in it. I think because you run at a slower speed you almost have more time to react to a bad driver than you do as a cyclist and to me, running is a lot safer than cycling. Both cycling and running, although it is very boring and the scenery does not change unless you are looking at a video screen, can be done indoors or at your local gym.



A time to move off Instagram

I don't think there is much benefit in most social media, but a couple of weeks ago I decided to suspend my Instagram account as well. The reality of the matter is that people out there are not interested in beautiful pictures, what they are interested in is actually women dressed in bikinis, or less, and what I would consider inappropriate photographs, at least in terms of publishing them to the world as opposed to one's boyfriend! Anybody who has those types of photos has thousands of followers, if not tens of thousands, and what was incredibly interesting to me was watching and following for a while some of the friends of a young relative of mine. I met the friends, I saw the life they lived - and what I saw in real life and what I saw on Instagram was completely different.
The Instagram "model", when she is standing in your kitchen, without makeup with her extremely unattractive latest boyfriend, does not even begin to resemble all the bikini g-string type photographs she has on her profile. Another person, whose parents I know are financially struggling, only post pictures to his Instagram account that shows him wearing a R15,000 jacket and standing in front of private jets on the way to a skiing holiday. I have watched that myself in my offices over the years where staff will say that candidate attorney X is very wealthy, because her parents have given her the latest new car. Nobody ever stops to enquire as to whether that car is financed, like so many people's cars are, and whether or not that is really a sign that mom and dad are "wealthy" or are just taking on more and more finance and living on credit? And how do we define wealth anyway – but things bought on credit or actual cash in the bank or shares?
I think the reality is what we see on Instagram is a distortion, it brings out the worst in humanity – or as somebody else puts it rather bluntly, "encourages more assholes" and it ends up making half of the people sick with jealousy. I would be interested in something if a beautiful picture of a mountain with snow on it or a picture of the Lighthouse at Umhlanga Rocks are always rewarded with followers, but truthfully, let's be honest, to get followers you need to have three 21 year olds standing in g-strings in front of the Lighthouse while using a whole lot of hash tags like #sexy #instamodel #gstring – you may laugh, but that's the reality of who generally has the most followers or likes!
Do you really get deep happiness and satisfaction out of posting show off pics or seeing those of others? Does anyone else really care as they rack up those "likes" on your account or are they secretly jealous and just liking your pics so you will "like" theirs?



It did not happen easily for me
I think when people see a successful business they automatically assume that the people involved in that business had a wonderful run, things went well, and success flowed easily. That certainly was not the case for me. I opened my law business in 1995, having just finished my articles with David Levithan who largely did commercial work, insolvency law and who previously had a name for high profile divorces including that of Anneline Kriel-Kerzner. I thought that I was hard working and always had been and it would not really take too much for me to be successful.
The harsh reality hit home quite soon after that. Within a few months I was not able to pay my rent at Constantia Centre in Rosebank just off Jan Smuts Avenue, and shortly thereafter I received a summons for my rent. Eventually things turned around, but very slowly. I made the mistakes that young attorneys sometimes do – for example I did work for a client who later pointed out to me that while I had done the work for him I never had a fee agreement signed by the entity on whose behalf he was instructing me and in whose name the litigation was done, namely a family Trust of his, and he promptly failed to pay my bills. Other work that had been given to me by another attorney turned out to be given to me on a "1,000 year tradition of attorneys not charging attorneys for their personal work" an apparent legal principle, confirmed by the Law Society, that most people don't see to honour now. He too did not pay me for the work I had done for his family members, saying he gave it to me so I had something to do! It really was touch and go sometimes as to whether I would survive or not and if it was not for a loan from Nedbank and an overdraft for a princely sum at that time of R25,000, I might not have made it.
I guess what I am saying is it did not come easy and the thing I learnt is that it does not matter how many University degrees you have (3 in my case) or how hard working you were, because if you could not attract the work and bringing it in through the door then your hard work and intelligence would count for absolutely nothing because you would not have any work to do. The most important thing in law or any other business, if it is your business, is the ability to bring in the work or in legal terms "to be a rainmaker". Any business can find people to do the work, although that doesn't mean they will be as good as the attorneys at my firm. Its harder to find someone who can not only do the work but bring in the work or attract work to the firm.
That person is often also the most stressed individual in the firm and it is certainly not a role that most people would choose for themselves – and I don't blame them. I guess with hindsight it all seems so obvious, but it is bizarre, between all of those degrees at University that nobody at any stage ever tells you that it does not matter how good your marks are or how hard you work, if you open your own business and you cannot bring in clients, you will never be able to use your ability.



South Africans are very direct
I have always known that, amongst most of my friends, I am much more direct than most people and say what I am thinking. What I did not know is that most South Africans are considered very direct compared to most other cultures. A lot of cultures, including the British and Americans, will fumble around politely taking ages to eventually get to whatever point they are trying to make. South Africans are much more direct and I in particular am more direct than most South Africans.
While some cultures might consider this rude, I think it is probably one of our specialities – after all, maybe it is the directness of all the negotiators before our 1994 elections that stopped South Africa descending into civil war. Never forget that the television cameras, broadcasters and journalists of the world all arrived in South Africa and quite frankly, they were not here for a peaceful transition, but they were here for what everyone expected to be the outbreak of some sort of civil war. Maybe that South African ability to get to the point, address it and tell each other where we think we are wrong or right and make our point, might just have helped a bit. It is somewhat disappointing that in the younger generation we are seeing a lot more "sensitive souls" who find anything that is said to them rude or hurtful and don't want a little bit of honest truth to be spoken – some people are just lazy but try to hide behind other excuses as to the reality of why they are not doing well.



Canada grows its population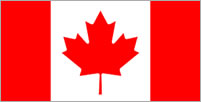 Canada has targeted highly skilled people for quite some time. Right now, there are approximately 570,000 international students in Canada which is 60% up on three years ago. In the last 12 months they increased their population through immigration by 425,000 people. In particular, they are looking for entrepreneurs and MBA's and when I read about things like this I always wonder why we in South Africa did not target more of the people from Eastern Europe after communism collapsed.
So many talented people wanted to get out of Ukraine, Russia and the old Soviet Bloc States. That is an incredible amount of highly qualified people including doctors and engineers who were all looking for a new place to call home. I guess racial politics in South Africa would have made that difficult, but I do think that countries that want to succeed need to always be ready to target talented people in a country, who are not happy with that country anymore, to bring them to their country. Hardworking people end up paying a lot of tax to their new country and are always an asset to the new country. One can only imagine, for example, how many people want to get out of Venezuela now.



Apple takes a fall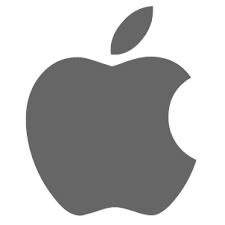 Most of you are no doubt aware of the big stumble in the Apple share price during the end of 2018 and again on 3 January 2019. Subsequent to that it improved a bit but is still about 30% down from its highs of last year. Apple blames a reduction in iPhone sales in China saying that, amongst other things, existing customers are sticking with older models but just getting new battery replacements for their iPhones.
Analysts say that the problem is that Apple is charging too much for its phones now and that is putting off many people, in particular the Chinese. The iPhone still brings in two-thirds of Apple's profits and so, when the company warned on 3 January 2019 that its results in China were looking bad the share went down 10% alone on that day. One of the investors who will be hurt by the big drop is Warren Buffett, who invested in Apple at a late stage – probably more than twice the price I sold my Apple shares for after making a profit. Of course, that means I sold my Apple shares too early, but Warren Buffett, who often complained that he did not understand the technology shares like Google, got involved in Apple very late.
Having said that, I have always seen a particular tendency in the market, particularly with American shares, where for a while they praise they can do no wrong and then for about 6 months everyone talks them down saying how bad they are and after that they talk them back up again. I would imagine people buying Apple shares at round about the current prices, while they will not make huge profits, are likely to see some gains.
*I am not an investment advisor and you should discuss any investments you make with your investment advisor and not rely on my thoughts and opinions in this blog.



Click here to return to the blog home page (latest 12 items).



Johannesburg based attorney specializing in personal injury matters including Road Accident Fund claims and medical negligence matters. My interests include golf, reading and the internet and the way it is constantly developing. I have a passion for life and a desire for less stress!

Have you been injured in a motor accident?

Recent Settlements
Lumbar spine compression fractures
R2 500 000.00
Severe hip fracture requiring total hip replacements
R3 305 000.00
Head injury with disfiguring facial scaring of a young female
R4 000 000.00
Whiplash and compression fracture of the spine
R4 000 000.00
Broken Femora
R1 914 416.00
Broken Femur and Patella
R770 881.15
Loss of Support for two minor children
R2 649 968.00
Fracture of the right Humerus, fracture of the pubi rami, abdominal injuries, head injury
R4 613 352.95
Fracture of the right femur, Fracture of the right tibia-fibula
R1 200 000.00
Broken Jaw, Right Shoulder Injury, Mild head injury
R1 100 000.00
Degloving injuries to the hips, legs and ankle
R877 773.00
Head injury
R 2 734 295.12
Fractured pelvis
R1 355 881.53
Damaged tendons in left arm
R679 688.03
Fractured left hand
R692 164.48
Amputated right lower leg with loss of income
R3 921 000.00
Fractured left foot
R600 000.00
Head injury and multiple facial fractures
R5 000 000.00
Head injury, compound fracture right femur, right tib and fib fracture, and injury to the spleen
R4 529 672.06
Head injury, multiple facial fractures, collapsed lung and a fracture to the right frontal bone
R2 890 592.77
Loss of support
R5 144 000.00