Apple releases iOS 14.5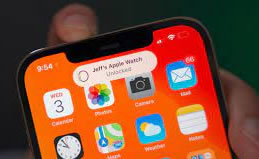 Apple has released the latest version of its operating system and this one has some very interesting changes. It gives support to the new AirTag and implements Apple's new app tracking transparency requirement. This requirement forces developers to ask for permission to track users for ad targeting. When this was first announced, Facebook was very unhappy about it, saying that it will hurt small businesses that need to track what sites you visit. From an individual point of view, it is about time that something like this was developed. iOS 14.5 also allows one, at long last, to change Siri's voice. I wonder what the extent of downloads around the world are each time Apple launches a major upgrade?



Will Putin let Alexei Navalny die?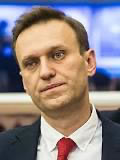 Alexei Navalny is one of the main Russian opposition leaders and a lawyer. He was the man, who you will all recall was poisoned last year and almost died, allegedly by Russian agents. Despite that, he decided to return to Russia where he was promptly arrested and imprisoned. He has now gone on a hunger strike and is apparently within days of his death.
It is astounding that Vladimir Putin, the President of Russia, feels so insecure in his leadership that he will allow an opposition leader, who does not have huge support, to die. As it is, most individuals are disqualified for running for leadership positions if they oppose Putin - and very small percentages of the Russian population actually take part in protests against the lack of democracy in Russia. With Putin controlling the media, and most independent media crushed, the vast majority of Russians actually support him, however sad that may be. It seems that Putin suffers from no embarrassment – whether interfering in the American elections to support Donald Trump or jailing and imprisoning, on trumped up charges, anybody who dares oppose him. He seems intent at every single point of playing the role of a strong man while he and his oligarch friends plunder the natural wealth of Russia, leaving the vast majority of Russians in a somewhat lower middle-class type of lifestyle. One would hope that he will step back and not allow Alexei Navalny to die.



Microsoft buys Nuance

In one of its biggest purchases ever, especially since they bought LinkedIn, Microsoft has now bought Nuance for $19.7 billion. They are the makers of voice dictation software like Dragon Naturally Speaking. I have written about Dragon many times over the years and given up on using it most of the time. In recent years I had compatibility issues with the software and I just found that it was inconvenient to have to continually correct errors, even though it does get most of the dictation correct when properly trained. This is compared to having a good typist – if I didn't I may have persisted. The training in itself is a mission. One would imagine that the power of Microsoft behind it, it will take things to a new level and obviously we will see a lot more integration with Microsoft Office. Microsoft Office is to Microsoft what the iPhone is to Apple – in other words, their main product as the continuous source of revenue over many decades and its going to be fascinating to see, in future, how voice dictation is combined with Word and Outlook for example.



Worrying
Worrying was something I used to be very good at. I am still good at worrying about things, small things, the attention to detail – all of which is needed to run a business successfully. I try not to worry so much about the big things anymore and my main reason for that is one cannot always control them and however horrendous they sometimes seem right now, in 5 to 10 years they just never look so big. That is probably because in life, in 5 to 10 years' time you will be faced with a bigger challenge which you may well feel is worse than the current challenge. It may just be that time heals all wounds and one gets over things, but another part of me never wants to tempt fate and say "things can't get worse" or have that sort of attitude. It doesn't help, it makes things worse and one simply has to deal with what is in front of you and get through it.



Click here to return to the blog home page (latest 12 items).



Johannesburg based attorney specializing in personal injury matters including Road Accident Fund claims and medical negligence matters. My interests include golf, reading and the internet and the way it is constantly developing. I have a passion for life and a desire for less stress!

Have you been injured in a motor accident?

Recent Settlements
Lumbar spine compression fractures
R2 500 000.00
Severe hip fracture requiring total hip replacements
R3 305 000.00
Head injury with disfiguring facial scaring of a young female
R4 000 000.00
Whiplash and compression fracture of the spine
R4 000 000.00
Broken Femora
R1 914 416.00
Broken Femur and Patella
R770 881.15
Loss of Support for two minor children
R2 649 968.00
Fracture of the right Humerus, fracture of the pubi rami, abdominal injuries, head injury
R4 613 352.95
Fracture of the right femur, Fracture of the right tibia-fibula
R1 200 000.00
Broken Jaw, Right Shoulder Injury, Mild head injury
R1 100 000.00
Degloving injuries to the hips, legs and ankle
R877 773.00
Head injury
R 2 734 295.12
Fractured pelvis
R1 355 881.53
Damaged tendons in left arm
R679 688.03
Fractured left hand
R692 164.48
Amputated right lower leg with loss of income
R3 921 000.00
Fractured left foot
R600 000.00
Head injury and multiple facial fractures
R5 000 000.00
Head injury, compound fracture right femur, right tib and fib fracture, and injury to the spleen
R4 529 672.06
Head injury, multiple facial fractures, collapsed lung and a fracture to the right frontal bone
R2 890 592.77
Loss of support
R5 144 000.00