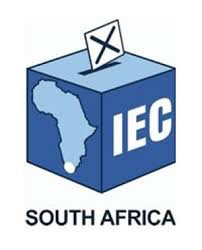 I have written in my blog before about the difference between municipal elections and national elections. A lot of people, in particular DA supporters, always see positive signs in the provincial and local elections and then forecast that they will lead to bigger improvements for the DA in the national elections.
That unfortunately misses the point and that is that a lot of traditional ANC supporters simply don't bother to vote in smaller elections, but every 5 years when it is time for national elections, they do come out to vote. A well known attorney in Pretoria wrote to me only 2 years ago saying that the Road Accident Benefit Scheme Bill would never become law because the DA would win the 2019 elections. I wrote to him then saying that he was basically nuts if he ever thought that was going to happen and I have not heard from him on the subject recently. I think polls in South Africa are wildly inaccurate, but I don't see the DA making any gains and I would expect the EFF to make more gains than the DA. That does not mean that they will become the second biggest party in South Africa, but I just think that whatever percentage points they increase their support by will be bigger than the DA increase (or decrease).
I believe that this election is going to be the one that will make a lot of people, who otherwise have thought over the years that maybe in 10 or 15 years' time the DA could lead, realise that the DA will never lead South Africa. If their support does not increase in this election or worse, it goes backwards, it is back to the drawing board for the DA and back to the drawing board for opposition parties which may need to consider a new alliance or a new party. I don't believe that the Democratic Alliance is ever going to gain power in South Africa and I think that this election will be the one that is going to show that the gap between the ANC and the Democratic Alliance is not reducing, but it might even in fact be increasing. The bottom line is the DA simply has not been able to get much support past its base of largely white voters and it simply cannot ever win in South Africa until it can get past that base. It also, like a lot of parties around the world, has an incredibly broad base ranging from progressive liberals who fought against apartheid in South Africa to National Party apartheid supporters and it is very hard for a political party to embrace all of those people within the same party and then have a black leader. I don't know the internal politics of the DA and I don't know what problems the leader must face, but I do know that a lot of the people who supported apartheid, that supported the old South Africa are exactly the people that are currently involved in the DA. The DA for example once stood for opposing capital punishment, but when it became more politically expedient to announce that they should have a referendum on capital punishment, then they did so. That is not what they stood for when the DA was led by people who had been law professors at Wits University and quite honestly, I think the DA would be better off without the support of all the old die-hard apartheid supporters who should go and vote for their own party – another version of the Conservative Party or the National Party – and have their own 2% or 3% of the seats in Parliament rather than being a part of the DA.
In any event, I don't think DA supporters will like what I have written, but I am putting my thoughts down before the election and let's see what happens – I say their days of increasing percentages are over.