Get that booster shot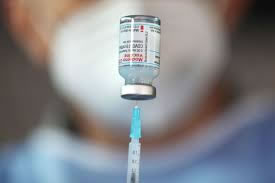 A lot of people seem to be under the illusion that once you've had a Covid vaccine you are done and protected. The signs show otherwise – you need to get repeat vaccines and those booster shots typically give you 4 to 5 months of very good protection and after that it starts to wane. We are sure that pharmaceutical companies will come up with better vaccines that last longer as time goes by, but until they do I am going to continue to get my booster shots and additional vaccines when they are available to me. I feel one has to take care with one's health and part of that is reducing one's reaction to a dangerous disease by making sure, if one is exposed to it, that one's body has the right amount of immunity added to it by the booster shots. I am getting the Pfizer booster shot, but if I had the choice I would get Moderna this time, because I very much like the whole mix and match principle and having the benefit of the different companies' approach to vaccines.



Small amounts, big value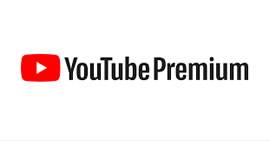 We all have things that we have bought which we feel we have wasted our money on, and on the other hand you get goods or services where you really get what you believe to be a lot of value. One of the steps I took a couple of months ago was to subscribe to the ad-free version of YouTube. It has really made a tremendous difference in my life, particularly because I often like to work with electronic dance music or EDM in the background. I can now listen to DJ sets from the various festivals without being interrupted every 7 or 8 minutes with a new advert! We all have different things that we find to be of value, but for me, I only wish that I paid for the ad-free version of YouTube a long time ago, given that I use it extensively – whether it is for those DJ sets, watching replays of major horse races or the very informative YouTube videos that tell you how to do things, work software programs, etc, etc.



A future recession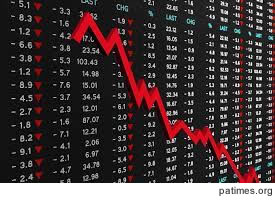 The head of the World Bank said that it will be very hard for many countries around the world to avoid recession. The World Bank is forecasting that growth for the rest of this decade will be below what it was for the last decade. Growth in the United States and Europe is forecast to slow down, but they say that emerging nations, and SA is clearly one of them, will have the toughest time as a result of the problems that arose from the Covid pandemic and now the war in Ukraine. To make matters worse, the money that governments owe is increasing and increasing interest rates are going to further increase those debts.



Click here to return to the blog home page (latest 12 items).



Johannesburg based attorney specializing in personal injury matters including Road Accident Fund claims and medical negligence matters. My interests include golf, reading and the internet and the way it is constantly developing. I have a passion for life and a desire for less stress!

Have you been injured in a motor accident?





Recent Settlements
Lumbar spine compression fractures
R2,500,000.00
Severe hip fracture requiring total hip replacements
R3,305,000.00
Head injury with disfiguring facial scaring of a young female
R4,000,000.00
Whiplash and compression fracture of the spine
R4,000,000.00
Broken Femora
R1,914,416.00
Broken Femur and Patella
R770,881.15
Loss of Support for two minor children
R2,649,968.00
Fracture of the right Humerus, fracture of the pubi rami, abdominal injuries, head injury
R4,613,352.95
Fracture of the right femur, Fracture of the right tibia-fibula
R1,200,000.00
Broken Jaw, Right Shoulder Injury, Mild head injury
R1,100,000.00
Degloving injuries to the hips, legs and ankle
R877,773.00
Head injury
R2,734,295.12
Fractured pelvis
R1,355,881.53
Damaged tendons in left arm
R679,688.03
Fractured left hand
R692,164.48
Amputated right lower leg with loss of income
R3,921,000.00
Fractured left foot
R600,000.00
Head injury and multiple facial fractures
R5,000,000.00
Head injury, compound fracture right femur, right tib and fib fracture, and injury to the spleen
R4,529,672.06
Head injury, multiple facial fractures, collapsed lung and a fracture to the right frontal bone
R2,890,592.77
Loss of support
R5,144,000.00