Get that booster shot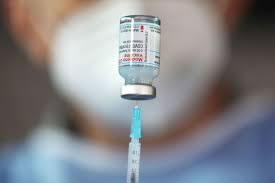 A lot of people seem to be under the illusion that once you've had a Covid vaccine you are done and protected. The signs show otherwise – you need to get repeat vaccines and those booster shots typically give you 4 to 5 months of very good protection and after that it starts to wane. We are sure that pharmaceutical companies will come up with better vaccines that last longer as time goes by, but until they do I am going to continue to get my booster shots and additional vaccines when they are available to me. I feel one has to take care with one's health and part of that is reducing one's reaction to a dangerous disease by making sure, if one is exposed to it, that one's body has the right amount of immunity added to it by the booster shots. I am getting the Pfizer booster shot, but if I had the choice I would get Moderna this time, because I very much like the whole mix and match principle and having the benefit of the different companies' approach to vaccines.



Small amounts, big value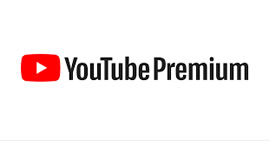 We all have things that we have bought which we feel we have wasted our money on, and on the other hand you get goods or services where you really get what you believe to be a lot of value. One of the steps I took a couple of months ago was to subscribe to the ad-free version of YouTube. It has really made a tremendous difference in my life, particularly because I often like to work with electronic dance music or EDM in the background. I can now listen to DJ sets from the various festivals without being interrupted every 7 or 8 minutes with a new advert! We all have different things that we find to be of value, but for me, I only wish that I paid for the ad-free version of YouTube a long time ago, given that I use it extensively – whether it is for those DJ sets, watching replays of major horse races or the very informative YouTube videos that tell you how to do things, work software programs, etc, etc.



A future recession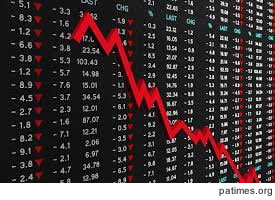 The head of the World Bank said that it will be very hard for many countries around the world to avoid recession. The World Bank is forecasting that growth for the rest of this decade will be below what it was for the last decade. Growth in the United States and Europe is forecast to slow down, but they say that emerging nations, and SA is clearly one of them, will have the toughest time as a result of the problems that arose from the Covid pandemic and now the war in Ukraine. To make matters worse, the money that governments owe is increasing and increasing interest rates are going to further increase those debts.



iOS16 and voice dictation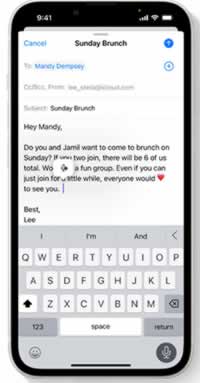 Apple has announced that the next version of their operating system, which will probably be released around September, will have improved voice dictation. At the moment, they apparently process 18 billion dictation requests every month. The new features will allow you to have the keyboard open at the same time that you are using the voice dictation, so you will be able to switch between voice and touch while getting that message out!
I find using voice to dictate messages and quick e-mails on my phone to be very useful, but at the moment you have to switch between the two and you can't have them both open at the same time. The new dictation features will also add punctuation automatically to the text in future.



My book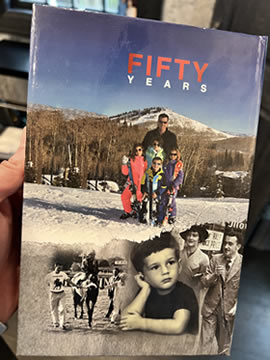 After a bit of a health scare a few years ago, my wife asked me to write a book for my children about my life and the lessons I have learned. Now that was quite a challenge – I had no idea how much work that would take. Walks through a forest while dictating and telling stories how, for example, I had to do Grade 11 twice, what happened in my family, to a man who ended with three degrees including a Masters in Tax. But let me not talk about that, because behind that is a family tragedy which my book tells my children chapter and verse. I was not even born de Broglio – and therein lies another story for my children – not just of adoption – but changing part of my surname to distance myself from relatives who I believe let us down when we needed help.
Actually, what I wanted to write about with reference to the book is how quickly life changes and the challenges that are always thrown your way. I cannot believe how much of my life changed after I wrote that book! I could write another 80 000 words! Life can often challenge you in more than one area of your life, one after another, and you have to just keep standing. In my case to hold my head high and know that I run a very good business, with some amazing staff. We get almost as many clients now as when we last advertised – and that was more than a year ago. That's word of mouth. We all have weaknesses and strengths, but honesty is what has grown the business for me and rewarded me in life – which rewards include four amazing children that I wrote my book for.



Role of the media - exposing the Gupta's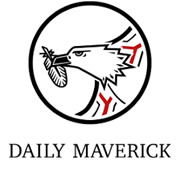 I really enjoy the very well written marketing e-mails from the Daily Maverick. The latest one, written by the editor in chief, Branko Brkic, reminded readers of the role, particularly of the Daily Maverick and the media, with the Gupta leaks. It was after all not the Hawks or any of the captured arms of the government that exposed what was going on – it was the media. That corruption was further highlighted recently by the massive report in the state capture commission of Chief Justice Raymond Zondo. As they say, some 5 years later, Zuma and the various Gupta people are still fighting to avoid facing justice, and much harder than they would have expected, but at least now we know what they were doing.



Fuel prices and inflation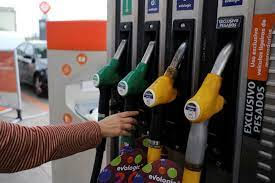 Fuel prices are shocking many in South Africa. It makes it much harder to live and it is not something that the average person budgets for. What is important to understand though is that this is a global phenomenon. It is not just in South Africa. In fact, fuel prices in the United States as well as in Europe have roughly doubled in the last one and a half years, largely as a result of oil prices going up. Fuel prices are certainly not helped either by Russia's invasion of Ukraine, which further pushed up global prices. It does not give too much extra comfort to know that everyone is having the same problem, but it is important to know that this problem is not isolated to South Africa at all!



Tired of Covid rules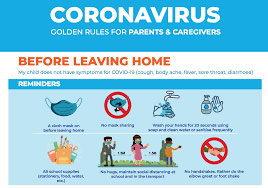 It has been very interesting to watch the mood swing, which we can see taking place across the world, against the continued enforcement of COVID regulations. Perhaps it is because we have been told so many stories – there was always, as one example, the hint that once we got vaccinations we would not have to wear masks. Once we got vaccinations, we discovered that we still had to wear the masks. Half the mask rules are absolutely inconsistent and ridiculous – try wearing a mask while running on a treadmill at gym, for example. You have to wear a mask to walk into a restaurant, but once you are seated at your table then you can take if off to eat – how does that really help?
In that regard, the protests currently taking place in Canada are very interesting, particularly because it is a society that apparently has always been good at following the rules. I personally am somebody who follows rules, but I think it is time for a lot of the rules to be relaxed. Some of us have had the vaccinations, we've had the booster shot and we want to start living more normal lives and accepting that of course, just as when we get into a car everyday, there will be certain risks, which you cannot remove entirely by wearing masks anyway. We cannot just simply devastate every business, sporting event and everything else in the name of a disease that clearly is not going away any time soon. Should children, who are the least at risk and who have been vaccinated, by way of example, have to wear masks at school in the name of protecting more sickly older people? Is there not a responsibility for those who are at risk to take better care of themselves and if need be not go out at all, stay at home and wear N95 masks when they do go out the entire time? There does not really seem to be a difference in the infection rates in countries where children wear masks to school, compared to countries where children don't wear masks to school. It is time for us to start living a more normal life and to allow people to decide whether or not they want to wear a mask due to their particular circumstances as opposed to forcing all of us to wear them in an inconsistent manner, which no doubt really does not help that much. After all, we are now told that only the N95 masks really work, so all the other masks we have been wearing are to a certain extent better than nothing, but largely a waste of time. That is also part of the problem, but that is maybe another topic – and that is the ever-shifting advice we are given. Unfortunately that has undermined people's confidence and added to the frustrations.



Acting on corruption

I think it was good to hear, during the State of the Nation Address by President Cyril Ramaphosa, that the private sector will help the government investigate cases emanating from the State Capture Inquiry. President Ramaphosa said there might well be special court rolls which would deal with rampant corruption and that whistle blowers would be more protected in future.
He said it was now obvious that state capture did take place whereby, "… public institutions and state-owned enterprises were infiltrated by a criminal network intent on looting public money for private gain." I think it is a good idea to have the private sector assisting with the investigation and prosecution of the crimes, because I don't think the Government has the capacity to prosecute these cases properly and one wonders as to how many people there are in Government that are loyal to those involved in the state capture. Obviously, those sort of concerns must have been in the back of the President's mind when he took this unusual decision to involve the private sector.



Next variant - Omicron
The next variant of Covid-19 seems to, like the Delta variant, have started in South Africa. The speculation that it is a variant that has begun with HIV positive individuals – but right now what caused it is less important. What we need to know is whether or not the current vaccines will be effective against it, or if we are all going to get a new version of the vaccine in another 6 to 9 months' time once one is formulated and produced in sufficient quantities to be available here.
It may well be that we have to live with versions of Covid-19 for many years and it is no wonder that the share price of one of the Covid-19 vaccine manufacturers, Moderna, went up with 20% on Friday alone. The Chief Executive of that company speculated that it was unlikely that the current vaccine would work against Omicron.
One thing is for certain, it is going to spread around the rest of the world and stopping the flights might buy other countries more time, but the truth of the matter is it is already too late and it is only a matter of days before every country starts having Omicron cases show up.



So expensive - petrol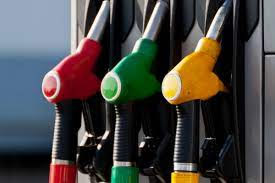 We really are beginning to see a combination of unfortunate things increasing the price of petrol. At lot of attention is given to the 31% of the petrol price that is in taxes, some of which gives us the valuable benefit of the Road Accident Fund, but that is not the main cause of the cost of petrol. The main cause is the rising price of oil and it is rising at the same time that the Rand is weakening against the Dollar. It means that the price the country is paying to bring it in is increasing, and as long as the price of oil keeps going up and the Rand keeps weakening, there will be little or no mercy! In fact, right now the Rand is trading at a weaker rate than the average for the last month, which was R14,81. That means, all things being equal, we might very well be looking at another petrol price increase next month, despite the shock of this month's increase. R19,64 a litre is extremely expensive – and it looks certain that we could be paying R20,00 soon if things don't improve.
Quite coincidentally, just ahead of the elections, the Department of Mineral Sources and Energy, who used to publish the changing petrol price on a daily basis, decided that they will only update it twice a month in future, once at mid-month and the other at month-end with an improved press release. One can thus no longer look up the daily basic fuel price and speculate as to what increase will happen at the end of the month.



Load shedding and elections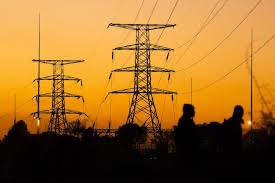 It can hardly be convenient for the ruling party, the ANC, to see a power crisis just ahead of the elections. That is what we have though with stage 4 load shedding and just the time when people are getting ready to go to the polls. The situation with Eskom is nothing short of a disaster and it reminds one in many instances of the problems with the Road Accident Fund. Eskom though is much more critical to our economy and there seems to be a tremendous issue in taking the necessary steps to get it working properly. One gets the sense that we will have to live with this, ever worsening, for years and years before the situation is going to be rectified. It is fine to say that Eskom will have 100 mobile generators ready to help voting stations, but what about all the businesses that have been put out of business because of a lack of electricity or load shedding?





Johannesburg based attorney specializing in personal injury matters including Road Accident Fund claims and medical negligence matters. My interests include golf, reading and the internet and the way it is constantly developing. I have a passion for life and a desire for less stress!

Have you been injured in a motor accident?





Recent Settlements
Lumbar spine compression fractures
R2,500,000.00
Severe hip fracture requiring total hip replacements
R3,305,000.00
Head injury with disfiguring facial scaring of a young female
R4,000,000.00
Whiplash and compression fracture of the spine
R4,000,000.00
Broken Femora
R1,914,416.00
Broken Femur and Patella
R770,881.15
Loss of Support for two minor children
R2,649,968.00
Fracture of the right Humerus, fracture of the pubi rami, abdominal injuries, head injury
R4,613,352.95
Fracture of the right femur, Fracture of the right tibia-fibula
R1,200,000.00
Broken Jaw, Right Shoulder Injury, Mild head injury
R1,100,000.00
Degloving injuries to the hips, legs and ankle
R877,773.00
Head injury
R2,734,295.12
Fractured pelvis
R1,355,881.53
Damaged tendons in left arm
R679,688.03
Fractured left hand
R692,164.48
Amputated right lower leg with loss of income
R3,921,000.00
Fractured left foot
R600,000.00
Head injury and multiple facial fractures
R5,000,000.00
Head injury, compound fracture right femur, right tib and fib fracture, and injury to the spleen
R4,529,672.06
Head injury, multiple facial fractures, collapsed lung and a fracture to the right frontal bone
R2,890,592.77
Loss of support
R5,144,000.00