My book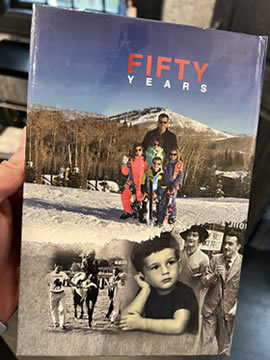 After a bit of a health scare a few years ago, my wife asked me to write a book for my children about my life and the lessons I have learned. Now that was quite a challenge – I had no idea how much work that would take. Walks through a forest while dictating and telling stories how, for example, I had to do Grade 11 twice, what happened in my family, to a man who ended with three degrees including a Masters in Tax. But let me not talk about that, because behind that is a family tragedy which my book tells my children chapter and verse. I was not even born de Broglio – and therein lies another story for my children – not just of adoption – but changing part of my surname to distance myself from relatives who I believe let us down when we needed help.
Actually, what I wanted to write about with reference to the book is how quickly life changes and the challenges that are always thrown your way. I cannot believe how much of my life changed after I wrote that book! I could write another 80 000 words! Life can often challenge you in more than one area of your life, one after another, and you have to just keep standing. In my case to hold my head high and know that I run a very good business, with some amazing staff. We get almost as many clients now as when we last advertised – and that was more than a year ago. That's word of mouth. We all have weaknesses and strengths, but honesty is what has grown the business for me and rewarded me in life – which rewards include four amazing children that I wrote my book for.



Role of the media - exposing the Gupta's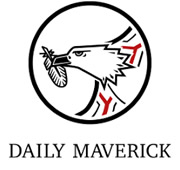 I really enjoy the very well written marketing e-mails from the Daily Maverick. The latest one, written by the editor in chief, Branko Brkic, reminded readers of the role, particularly of the Daily Maverick and the media, with the Gupta leaks. It was after all not the Hawks or any of the captured arms of the government that exposed what was going on – it was the media. That corruption was further highlighted recently by the massive report in the state capture commission of Chief Justice Raymond Zondo. As they say, some 5 years later, Zuma and the various Gupta people are still fighting to avoid facing justice, and much harder than they would have expected, but at least now we know what they were doing.



Fuel prices and inflation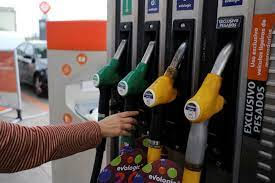 Fuel prices are shocking many in South Africa. It makes it much harder to live and it is not something that the average person budgets for. What is important to understand though is that this is a global phenomenon. It is not just in South Africa. In fact, fuel prices in the United States as well as in Europe have roughly doubled in the last one and a half years, largely as a result of oil prices going up. Fuel prices are certainly not helped either by Russia's invasion of Ukraine, which further pushed up global prices. It does not give too much extra comfort to know that everyone is having the same problem, but it is important to know that this problem is not isolated to South Africa at all!



Click here to return to the blog home page (latest 12 items).



Johannesburg based attorney specializing in personal injury matters including Road Accident Fund claims and medical negligence matters. My interests include golf, reading and the internet and the way it is constantly developing. I have a passion for life and a desire for less stress!

Have you been injured in a motor accident?





Recent Settlements
Lumbar spine compression fractures
R2,500,000.00
Severe hip fracture requiring total hip replacements
R3,305,000.00
Head injury with disfiguring facial scaring of a young female
R4,000,000.00
Whiplash and compression fracture of the spine
R4,000,000.00
Broken Femora
R1,914,416.00
Broken Femur and Patella
R770,881.15
Loss of Support for two minor children
R2,649,968.00
Fracture of the right Humerus, fracture of the pubi rami, abdominal injuries, head injury
R4,613,352.95
Fracture of the right femur, Fracture of the right tibia-fibula
R1,200,000.00
Broken Jaw, Right Shoulder Injury, Mild head injury
R1,100,000.00
Degloving injuries to the hips, legs and ankle
R877,773.00
Head injury
R2,734,295.12
Fractured pelvis
R1,355,881.53
Damaged tendons in left arm
R679,688.03
Fractured left hand
R692,164.48
Amputated right lower leg with loss of income
R3,921,000.00
Fractured left foot
R600,000.00
Head injury and multiple facial fractures
R5,000,000.00
Head injury, compound fracture right femur, right tib and fib fracture, and injury to the spleen
R4,529,672.06
Head injury, multiple facial fractures, collapsed lung and a fracture to the right frontal bone
R2,890,592.77
Loss of support
R5,144,000.00