China's air quality and electric taxis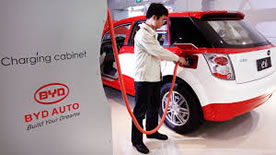 During my recent business trip to Shenzhen, China as well as Hong Kong, I suffered at least two asthma attacks that I believe were brought about by the bad quality of the air in those areas. China is of course notorious for its pollution, but there are many signs that they are going in the right way. For example, Shenzhen has a fleet of 10,000 taxis that run on electricity only. They all return to central points, where you can see hundreds of them, charging at the same time before hitting the roads again, but that is the kind of thing that does not even exist in the USA, the UK or any other major markets at the moment. In that respect, China is leading the way in electric vehicles – their sales of electric vehicles were as low as 21,800 in 2013, but by last year that was already at 740,900. In other words, the sales of electric cars are going through the roof and hopefully they will actually start getting sold in big numbers in South Africa. It would be wonderful in particular if fleets of minibus taxis, especially with petrol prices going as they are, could be replaced by safer vehicles running on batteries as opposed to petrol.



Nio to challenge Tesla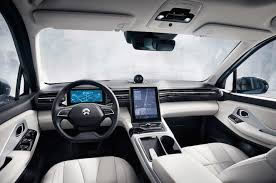 The one place in South Africa that is really falling a little bit behind at the moment is electric cars. I don't think people appreciate how far ahead, in some respects, other countries are. China, for example, has a number of electric car companies that are hitting the market and their latest company called Nio has recently listed on the NYSE. They are planning to take on Tesla with a car that will cost half the price of Tesla and the accompanying picture alongside this blog is of a production model that I am sure will get the thoughts of any car enthusiastic racing! It looks very much like a McLaren and it will be interesting, with the massive and coast-effective production that the Chinese are capable of, given their low costs of labour, to see how successful this company is. It is a share I am thinking of investing in and therein lies the problem – the Chinese tech companies are not really popular on some of the international Stock Exchanges at the moment, particularly after Tencent had an earnings miss in the last quarter which led to its share going down by about 25%. The vehicle in the picture, which is really a concept, broke the electric vehicle speed record last year and their standard vehicle, the ES8, will be priced at about $65,000.



What is the difference between a typhoon and a hurricane?
There is no difference between a typhoon and a hurricane – it is just the different names that people in different parts of the world use to describe the same thing! It really becomes fascinating watching the news sometimes when you are reading all about a hurricane, in this case hurricane Florence in the USA, and typhoon Mangkhut heading towards Hong Kong and mainland China at the same time in September. The generic term that meteorologists need to describe them is a tropical cyclone.
Basically tropical cyclones that are not too strong are known as tropical depressions, but once the speeds of the wind reached a sustained speed of 100km/h they are then either called a hurricane or a typhoon. The north-west Pacific region refers to that same cyclone as a typhoon and if it originates closer to America in the central north Pacific or the eastern north Pacific or in the North Atlantic Ocean, then it is known as a hurricane. All of this stems from the warm tropical oceans and almost always comes as summer in the northern hemisphere is winding down and the winds start cooling a bit and that is when you get into hurricane or typhoon season.
I was in Shenzhen, China on business when typhoon Mangkhut hit and was confined to my hotel for about 24 hours. The winds were certainly ferocious, even though we were not in the direct path of the storm which was passing a little bit to the west of us. The rain absolutely bucketed down and of course people who were not fortunate enough to be in secure buildings got injured and many died. I do think however that we have seen, around the world, that the alerts get better than ever and the high numbers of deaths that used to be associated with these storms seem to be reducing in terms of the number of fatalities. All you have to know though is the next time somebody starts talking about a cyclone or a hurricane that they are one and the same thing and that a typhoon is obviously in the Asian region.



Marijuana - a changing world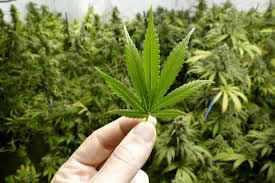 17 October is a very big day in Canada – it is the day when recreational marijuana becomes legalised throughout the whole of Canada. In other words, as long as you are of a certain age you can go into a shop and buy it and it is not a crime. Until now, it had medical marijuana, which is slightly different, although pretty much the same thing. I say slightly different, because obviously you need a doctor's script to get it, but doctors tend to give out medical scripts, as many staff know, for all sorts of things and marijuana is diagnosed for anything from depression, anxiety, back pain, headaches, nausea, etc, etc, so if one really wants it, it would be very easy to get a script. Now you will not even have to do that.
Another sign of how dramatically the world is changing is that Utah is the State where the vast majority of Mormons live and their religion does not even allow them to have caffeine, let alone alcohol. They have however agreed with the government that they will reduce their opposition to marijuana on the basis that only medical marijuana is allowed in Utah. The fact though that such a religious group, who don't even believe that caffeine is healthy and are strictly against any work on a Sunday, can now agree to medical marijuana being legalised is still a shock to the system.
I remember many arguments with my mother when I was young that one day marijuana would be legalised and she always told me I was "nuts". My reasoning was always very simple – I never understood why cigarettes, which kill so many people, can be legal and alcohol, which causes so many accidents, so much domestic violence as well as leads to many murders, could be legal, but marijuana could not be. That does not mean I think marijuana is a good thing, but it is just very hard for me to accept that marijuana or dagga as one calls it in South Africa, is any worse than cigarettes in particular in terms of the damage to your health. People who smoke cigarettes will of course jump up and down, saying marijuana is a gateway drug, although they are the last people who should – when they die of the various cancers in State hospitals, we are having to subsidise their choice in terms of the taxes we pay for the healthcare they get. There never has been any scientific link between somebody smoking marijuana and then becoming a heroin addict, so the whole "gateway drug" story is a load of nonsense that is just not backed up by any science. Of course, some people who first smoke marijuana will go on to other drugs, but so are some people who go to High School who will end up taking drugs and that does not mean we should stop going to High School. Some people who smoke cigarettes are also ultimately going to take heroin, but does that now mean there is a link between cigarettes and heroine?



IMF cuts growth forecast for South Africa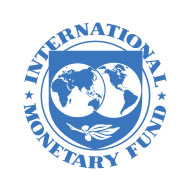 The International Monetary Fund, otherwise known as the IMF, has reduced its forecast for South Africa's economy. In fact, they initially said that in 2018 South Africa will grow about 1,5% and now they have cut that to 0,8% and for 2019 the projection was 1,7% and they have cut that to 1,4%. Of course, some growth is better than going backwards, but we need an economic growth rate far higher than that for South Africa to succeed and in particular to pull more people out of poverty and unemployment.
America has been running at above 2% for about 8 or 9 years now with dramatic improvement starting during the Obama years and now continuing and obviously South Africa faces much more challenges with unemployment. The IMF estimates a global growth to be 3,7%, so that is way above what they are estimating for South Africa and said that some of their concerns relate to the uncertainty of the 2019 election. I am not sure what uncertainty there is? I can only imagine the ANC will win again and perhaps see their percentage go down again, but I still believe they will win – I really cannot see the EFF beating them and the DA certainly cannot.



Oh, the Horror - Saudi Embassy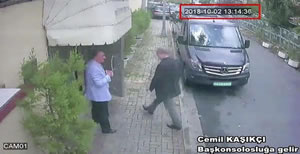 Every now and then a particular story grasps our personal attention. For me it was the story of what appears to have been the murder of a Washington Post journalist, and critic of Saudi Arabia, inside the Saudi Arabian embassy in Turkey. Jamal Khashoggi entered the embassy to get paperwork so he could get married.
We don't know what happened after he entered the Embassy, leaving his fiancée outside, other than he was never seen again. Turkish authorities say he was tortured, murdered and then cut up with a saw. A group of 15 Saudi Arabian security personnel flew in earlier that day, on private jets, booked into hotels for 3 nights, but suddenly left that night and fled back to Saudi Arabia. Its alleged that the Crown Prince of Saudi Arabia Mohammed bin Salman is directly implicated in his disappearance.
This is a shocking and appalling story – who would ever think you could get murdered in an Embassy? It does not say much of the way Saudi Arabia is ruled and I think this will be a major story for a long time to come – and Saudi Arabia deserves to be sanctioned for it.



Click here to return to the blog home page (latest 12 items).



Johannesburg based attorney specializing in personal injury matters including Road Accident Fund claims and medical negligence matters. My interests include golf, reading and the internet and the way it is constantly developing. I have a passion for life and a desire for less stress!

Have you been injured in a motor accident?

Recent Settlements
Lumbar spine compression fractures
R2 500 000.00
Severe hip fracture requiring total hip replacements
R3 305 000.00
Head injury with disfiguring facial scaring of a young female
R4 000 000.00
Whiplash and compression fracture of the spine
R4 000 000.00
Broken Femora
R1 914 416.00
Broken Femur and Patella
R770 881.15
Loss of Support for two minor children
R2 649 968.00
Fracture of the right Humerus, fracture of the pubi rami, abdominal injuries, head injury
R4 613 352.95
Fracture of the right femur, Fracture of the right tibia-fibula
R1 200 000.00
Broken Jaw, Right Shoulder Injury, Mild head injury
R1 100 000.00
Degloving injuries to the hips, legs and ankle
R877 773.00
Head injury
R 2 734 295.12
Fractured pelvis
R1 355 881.53
Damaged tendons in left arm
R679 688.03
Fractured left hand
R692 164.48
Amputated right lower leg with loss of income
R3 921 000.00
Fractured left foot
R600 000.00
Head injury and multiple facial fractures
R5 000 000.00
Head injury, compound fracture right femur, right tib and fib fracture, and injury to the spleen
R4 529 672.06
Head injury, multiple facial fractures, collapsed lung and a fracture to the right frontal bone
R2 890 592.77
Loss of support
R5 144 000.00