Work in the big cities
I often have to give staff advice on careers. I am actually very proud of the fact that a number of my staff, who never had ambitions to become attorneys, was encouraged by me to become attorneys. That is because I spotted their potential and realised that they would do very well as attorneys, even though they came to me for secretarial or administrative jobs. I have number of staff now who are still studying law and I have no doubt that some of them in particular will make successful attorneys.
The one word of advice that I gave a former staff member, which she did not listen to at the time, but now acknowledged that I was right, is also to make sure that you work in a big city. To me, and remember our cities in South Africa are so small compared to some of the international cities around the world, I don't want to work in a village. The two cities where money is made are generally Johannesburg and Pretoria and I would not be looking to work anywhere else. I'd take a job in Cape Town for the beauty of Cape Town or I would retire in Cape Town – and in fact I have spent some time looking at a holiday home there which I am planning to get – but you need to be where the money is.
The bottom line is the leading advocates, medical specialists, neuro-surgeons, actuaries, attorneys, etc are not in Benoni, Roodepoort or Vereeniging. That does not mean there cannot be some very good legal practices there, but it is too far away from the action. Name me one top five law firms or top four accounting firms that are anywhere other than in Johannesburg? Tell me about the massive advocates' chambers they have in Benoni or in Roodepoort – the answer is they don't. The top specialists, top advocates, major courts and major companies are all based in either Pretoria or largely the northern suburbs of Johannesburg and so personally, even if it saved me money on petrol, I would never be working in the smaller town or a village.
I grew up in Durban and I am so happy we moved to Johannesburg, because to me, to be quite honest, Durban is a village where nothing goes on other than secret meetings about trying to put Jacob Zuma back into power! There is more money, more action, more head offices of companies and more of everything in every other category in Johannesburg and the northern suburbs of Johannesburg and I cannot imagine anybody would want to grow their career in any other city. Even if you do prefer another city, one cannot really make it big if you are practicing in the country and even if you are the best attorney in the country and you are living in a small town, you will always be hamstrung by the fact that you don't have as many top experts, in whatever field you are in, in your town and you will forever have to travel to the big city either for the court case to be actually heard or to a big city to use the top experts and the experts who have the most experience in testifying before court.



Coca Cola looking at the marijuana business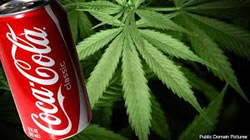 It was interesting to read that Coca Cola advised Bloomberg that it is closely following what is going on in the marijuana business. They have apparently been in talks with Aurora Cannabis to develop drinks that will be mixed with CBD. CBD is the component of marijuana that treats pain, but does not actually make you high. At the same time many other businesses are looking at creating all sorts of products, drinks and foodstuffs anticipating a time when recreational marijuana is legal throughout American. Recreational marijuana is now legal in Canada and the Constitutional Court in South Africa has recently made it clear that obviously it will be legal in some way or other in South Africa, but has given the issue back to Parliament for them to create new laws.



American political reality TV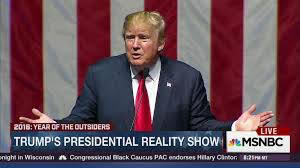 Very few people realise, while following American politics and the battles between the Democrats and the Republicans, President Trump and the investigations of Robert Mueller, how profitable this has become for the media companies. Journalism was in all sorts of trouble before the last election and in the last year or two most publications such as the New York Times, The Washington Post, etc have seen their subscriber numbers rise, their digital and online subscriptions rise and CNN broke through the $1 billion profit margins for the first time. While the President may claim some media are failing, the actual reality is that they are now at their healthiest financial position in at least the last decade with CNN and MSM BC and most of the media experiencing record audiences. The once reality star President has in fact turned political coverage almost into a reality show which many Americans and people all around the world love to follow, regardless of which side they take.
It has even benefited the fake media, websites and other more right-wing publications, some of which even featured stories against Hilary Clinton claiming that she was running a child sex operation out of a restaurant in Washington DC – the story that unfortunately a good percentage of Americans actually believed!



Tencent and WeChat
Most people in South Africa know that Naspers owns just less than one-third of the Chinese mega company, Tencent. They don't generally know what Tencent's major product is, and that is an app called WeChat. It is obviously a chatting site similar to WhatsApp, but has more functions than WhatsApp, but it is so much more than that and it is used all over China, not to mention Hong Kong, which of course is a part of China, but has a border between itself and mainland China, by almost everyone. Some of the key differences to WhatsApp would be that it would allow you for example to see other users of the app in your proximity and contact them – that is if they have made themselves searchable.
It is however much, much more and for example it is used by many people to store their money and then they use the app to pay bills. While I was travelling in China recently the businessmen I was with used the app repeatedly for example to pay taxis, but also to settle restaurant bills.
It is also very common when people meet each other to simply bring up their QR code and simply scan all their contact details into your phone. The latest service that is added is a WeChat app for the Apple watch – to my knowledge, for example, WhatsApp does not have it. Those that have WeChat would consider it a far superior service with much more functionality than WhatsApp. After seeing how huge WeChat is, I personally became more confident in Tencent. What astounds me is that a company like Naspers from little old South Africa, spotted the potential in this company so many years ago, and it is something I have written about on my blog before, mentioning Flippie Meyer, who always believe in the share and Alec Hogg, who did not, both of whom I used to play golf with prior to Flippie passing away.



South African passports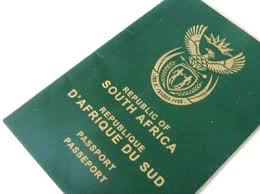 According to the latest arrangements of the Henley Passport Index, South Africa is now ranked at number 52 in the world in terms of the number of countries you can visit without a Visa. We were 50th last year. South Africans can currently visit 102 countries without a Visa or where you can get a Visa upon arrival, but many of those countries are not really countries you would be excited to visit. People with a Seychelles passport for example can go to 152 countries without a Visa and people from Mauritius can go to 146 countries without a Visa. In terms of the rest of the world, Japanese passport holders can visit 190 countries without a Visa – just get on an aeroplane, catch a flight and arrive there without having to apply for a Visa. Holders of UK passports and USA passports can get Visa-free access to 186 countries. Some of the destinations that South Africans can visit without a Visa include Hong Kong, Brazil, Argentina, most of the Islands in the Caribbean, Ireland and obviously most countries in Africa as well as a number of other countries in South America.



The usual predictable RAF financial problems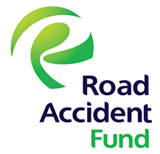 It is uncanny how, whenever somebody at the Road Accident Fund wants to try and implement new legislation, they ensure that we get a never-ending source of media stories about the Road Accident Fund's current financial status. They even seem to get onto the bandwagon of the petrol price, whereas of course they have no intention of reducing the contribution to the Road Accident Fund, once and if the law is changed and a new system is implemented.
This is really fake news at its best – the newspapers reporting what they have been told by the Road Accident Fund management and press agents without any regard to what the actual reality is. An impression is created, although they very carefully never say that the petrol price will go down, that with the change in law the Road Accident Fund can be sorted out and it will not cost the public as much any more and the new system will benefit everybody.
It is amazing that this whole system was designed to counteract the problems of the past system and we had to listen to all of these stories in 2007 about the system they implemented in 2008. They now act as if this current system we have is a system we have always had, that it is exploited by attorneys and it needs to change. Instead of going into the mismanagement of the Road Accident Fund and the various things they could do to save considerable costs. Just as one example, there are thousands of cases that go to court just on past medical expenses alone – known as supplies claims. Attorneys representing the Road Accident Fund and attorneys representing hospitals earn fees out of these cases and quite often the amounts paid out in fees are 10 times or more the amount in dispute. The Road Accident Fund could simply prevent that the second such a claim comes to their attention – let's say for R5,000 – by settling it for R5,000 and putting in an offer for R5,000. Instead, nobody at the Road Accident Fund deals with the file and eventually the attorneys representing the hospital issue a summons, the matter goes to trial and attorneys for the Road Accident Fund settle the case for R5,000. The attorneys representing the Road Accident Fund earn a fee of let's say R45,000, the attorneys representing the hospital tax a party and party bill which will be less than the defendant's attorneys' fees for let's say R35,000 and a total of R85,000 has been paid out so that two attorneys' firms can settle the case for R5,000 when the Road Accident Fund could have settled it for R5,000 right from the start on day one.
I must say I do not like what either firms of attorneys are doing in such cases. My firm has absolutely nothing to do with supplies claims – we only represent individuals with bigger and worthwhile cases. We don't take on cases intentionally just so our client can get a certificate of undertaking from the Road Accident Fund with no money and we receive costs as some firms do. It is these types of practices that are destroying the Road Accident Fund and what people forget is that at any given time out of the approximately 200,000 claims that are lodged a year only about 50,000 of those are actually for individuals – the other 150,000 are supplies claims. If those were dealt with effectively by the Road Accident Fund and R5,000 is paid out by them instead of R85,000 in the above example, the Road Accident Fund would be in a far better financial position. Unfortunately though, it would appear that the approximately 1,600 staff members of the Road Accident Fund are paid to be there, but not to settle these cases. One wonders why they cannot make settlement offers in the 120 days they are given to investigate cases and stop this absolute carnage and complete waste of money. Sure, it would be nice if the attorneys that represent the Road Accident Fund and the attorneys representing the hospitals could also take a bit more care before litigating over these matters, but the truth of the matter is the Road Accident Fund gives them the excuse that perhaps they are just looking for by not making any offers in those matters. In that respect, I do believe that the Road Accident Fund is very badly managed and if it was properly managed and attention paid in particular to the supplies claims there would not be any problems in the first place.



Petrol price predictions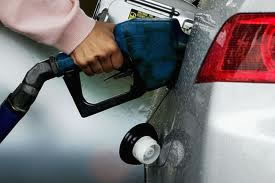 I am not surprised to see what has happened with the petrol price – after all, we have seen a weak economic policy, CCMA and other labour policies are all going to lead to a stagnant economy and a weakening Rand. We will ultimately pay for the "benefits" that many people say they want, sometimes indirectly. Just as all of those who think that they have avoided paying e-tolls all those years will simply see that we will all have to pay for it out of our taxes now anyway.
In any event, a number of banks have given their forecast as to the Dollar and the petrol price. RMB says the Dollar will stabilise at R14,20 by the year-end whereas Nedbank says that will remain above R14,00 to the Dollar. Nedbank is predicting that petrol prices will touch R17,50 a litre by the end of the year and by 2019, "We see petrol prices rising to at least R18,90 per litre ..". The use of the word "at least" is very frightening. The sanctions by the US on Iran is obviously pushing up the oil price and it is quite possible that that would go up even higher and of course we have to hope that during the same timeframe the Rand stabilises or heads back down, but there is no long-term evidence of any stability with the Rand. It has been a slow but steady slide ever since the Rand was R2 to the Dollar and more importantly, it is only about 5 or 6 years ago that the Rand touched R6,70, R7,00 and hovered around R8 to the Dollar for a number of years. Every time it goes up now we always say that is improvement, and yes it is, but it gets nowhere close to where it was 5 or 6 years ago and bouncing back from R15 to R14 is not really something to celebrate if as recently as late 2014 it was below R10 to the Dollar. Even at R14 it is 40% down over about 4 years, and I accept that 40% down is better than 50% down, but when we go from R15 to R14 is not some amazing win!



iPhone XS Max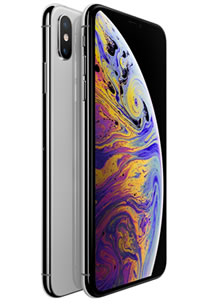 I recently bought the new iPhone XS Max and I am disappointed in some respects that it is not a major upgrade on the iPhone X. The first thing to remember of course is that for Apple to be able to ship so many models, basically even right now they are busy finalising the next model. In other words, they have to finish all the designs for the model at least 6 months before the release to be able to ship so many so quickly at the same time all around the world. The part I do like is obviously it has a bigger screen – the iPhone X was 5.8" and it has now increased to 6.5" by them making it longer. It is pretty much the same size as the old iPhone 8 Plus except that it is an edge to edge screen. My normal favourite excuse to upgrade is to get a bigger and fancier camera and this year's new phones have exactly the same camera as last year's iPhone X had. However it does seem to take pictures with better colous for some reason.
The chip has upgraded to the A12 and the pixel resolution has increased slightly, but that is because the phone has become bigger. Really, apart from the fact that it is a bigger screen and you can now get up to a 512 Gb memory if you want to pay extra for it and it is a slightly faster and newer chip, I don't see any reason to upgrade this year. It makes one think that they are getting close to the limit as to the dramatic improvements that they can make each year. The Apple website does say that it uses up to 50% less power than the A11 chip, that graphics performance is up to 50% faster and allegedly a slightly better battery life, but I was hoping for so much more than that and "expressive memoji" is not something I upgrade a phone for.



57 Murders a day - South Africa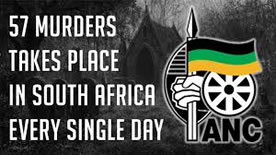 The government has revealed that 20,336 murders were recorded in the 2017/18 financial year. That boils down to 57 a day. Police Minister, Bheki Cele, gave the kind of honest answer we should have been getting years ago when he told Parliament, "It borders close to the war zone while there is peace and no war in South Africa. If we can't deal with and control the murder cases, we are not bringing any joy to the South African people. It does not matter what else we reduce …". The numbers of police are down by 10,000 since 2010 and the SAPS structure apparently shows a staff deficit of 62,000 people. Amongst other problems, apparently the police cannot effectively police a lot of townships where there are shacks, because the vehicles cannot fit between the shacks.
Perhaps at the same time we should acknowledge the problem on our roads where approximately 40 people die a day, so between murder and the roads approximately 97 South Africans die every single day which is a very high rate for a population of our size. It means our per capita death by road and death by guns are, for example, 5 times higher than that of the United States and yet we always think they have a gun problem. Per capita death rate is how many people, per 100,000 people, die every year by a certain way and it is the only meaningful way to compare one country's statistics to another or to compare one generation's statistics to another when a population is growing as is the case in South Africa. The other thing that came out of those statistics is, while certainly 46 farmers has been murdered in South Africa in 2017, and that it is not a good statistic, but it is certainly less than some critics would have us believe. In other words, they have created the impression that there is almost a white farmer genocide when in fact statistically there is not. Obviously, and this worries me with my brother who lives in a rural area and could be classified, I guess, as a farmer in certain respects, given that he grows plants on his farm and retails into nurseries, is that those rural areas are far more dangerous just generally. It is something I pointed out to him before he went to live there and while staying there he had shootings, hold-ups and there is no doubt, away from the security of the city, perhaps even the added security of a gated townhouse complex or estate, the rates are likely to be much higher.



Click here to return to the blog home page (latest 12 items).



Johannesburg based attorney specializing in personal injury matters including Road Accident Fund claims and medical negligence matters. My interests include golf, reading and the internet and the way it is constantly developing. I have a passion for life and a desire for less stress!

Have you been injured in a motor accident?

Recent Settlements
Lumbar spine compression fractures
R2 500 000.00
Severe hip fracture requiring total hip replacements
R3 305 000.00
Head injury with disfiguring facial scaring of a young female
R4 000 000.00
Whiplash and compression fracture of the spine
R4 000 000.00
Broken Femora
R1 914 416.00
Broken Femur and Patella
R770 881.15
Loss of Support for two minor children
R2 649 968.00
Fracture of the right Humerus, fracture of the pubi rami, abdominal injuries, head injury
R4 613 352.95
Fracture of the right femur, Fracture of the right tibia-fibula
R1 200 000.00
Broken Jaw, Right Shoulder Injury, Mild head injury
R1 100 000.00
Degloving injuries to the hips, legs and ankle
R877 773.00
Head injury
R 2 734 295.12
Fractured pelvis
R1 355 881.53
Damaged tendons in left arm
R679 688.03
Fractured left hand
R692 164.48
Amputated right lower leg with loss of income
R3 921 000.00
Fractured left foot
R600 000.00
Head injury and multiple facial fractures
R5 000 000.00
Head injury, compound fracture right femur, right tib and fib fracture, and injury to the spleen
R4 529 672.06
Head injury, multiple facial fractures, collapsed lung and a fracture to the right frontal bone
R2 890 592.77
Loss of support
R5 144 000.00