Budget speech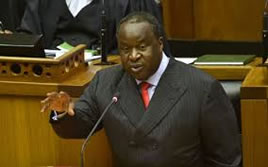 Today is the day that the South African National Budget speech for 2020 is going to be given. It will be delivered by the Finance Minister, Tito Mboweni. I must say that in having him as Finance Minister we should consider ourselves lucky and I would say that as well with regard to our President, Cyril Ramaphosa.
Of course, having good people in important jobs like this is critical, but there is a limit to what miracles they can perform.
South Africa has a myriad of problems, including a massively high birth rate, which leads to hundreds of thousands of people entering the job market each year and only approximately 35% of school leavers getting a job. We are going to end up with a lot of extremely frustrated youth as the years go by if we do not find ways to get them jobs.
There are all sorts of entities that need financial assistance including the Road Accident Fund, South African Airways and not to mention the good old favourite Eskom and our never-ending power problems that we all had to grow used to and live with. How Finance Minister Mboweni tackles all of this without overly taxing people and chasing away more business is going to be a challenge in itself and today is the day that we are going to hear about those changes. The one area where I would really hit people a lot harder, but they don't hit hard enough each year, is in the sin taxes – alcohol, cigarettes, etc, - but I also think they need to start creating tax incentives for people who reduce their liability on the electricity network. In other words, if you have installed something friendly like solar power you should be given some tax incentives to do that because if more people do that it will certainly help some of the problems we are dealing with in South Africa.



Road Accident Fund official asks for bribe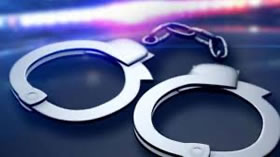 I was quite surprised to see some action, at last, on some of the underhand behaviour by Road Accident Fund officials. I have been aware for many years, and have raised this before, of firms of attorneys who have their "own claims handler" and who could get offers in a remarkably short time. In fact, a few years ago we took over a case from a firm in Johannesburg - that has grown considerably since - where they managed to lodge a claim and get a settlement offer within 30 days. The attorney at the firm asked me not to terminate his mandate, assuring me that R30,000 was sufficient compensation for the injury at hand and that he had done a good job to get it in 30 days. I wonder how one was getting an offer within 30 days in those days and I can only imagine there was something underhand going on. In any event, we took the matter to court and the client got a little over R120,000 or 4 times the amount that the attorney personally phoned me up to tell me was a great offer for her!
In this case a Road Accident Fund official asked for a R500,000 bribe so that a R2,7 million RAF claim was fast-tracked and authorised and she asked for R50,000 of that in cash and R450,000 to be put into her account. A corruption investigation team arrested her immediately after she received the R50,000 in cash. I honestly believe that the lady who was arrested is only the tip of the iceberg and there are many others like that in the Road Accident Fund. In fact, it is very seldom these days that you even receive a settlement offer from anybody at the Road Accident Fund – or certainly our firm does not and almost every single case has to be litigated.



Trillion Dollar shares
I guess if I had to ask most of you which four American companies have a share valuation above a trillion Dollars most of you would guess them correctly. What is quite interesting is that they also just come from two cities – two are from Seattle and two are from San Francisco. The four companies that currently have a valuation of more than $1 trillion are Apple, Amazon, Alphabet (known to most of us as Google) and Microsoft. Apple and Alphabet are based in San Francisco, although they do have offices in Seattle and Microsoft and Amazon are based in Seattle.



Who will win Oscars?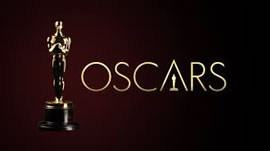 I have not seen all the movies that have been nominated for Oscars this year, but I have seen a lot more than most people probably have. The one that had the most nominations so far is one of the ones I have not seen and is fairly easy to see, because it is available for free on Netflix, namely The Irishman. I have not seen that, although I have more patience for arty movies than most people do, I don't have the patience that my wife does and she can watch movies that I find incredibly boring. She has told me that The Irishman was terribly boring and she cannot possibly see why it has been nominated for Oscars and if that is what she thinks then I cannot possibly bear to watch the movie!
Amongst the big contenders and the ones I have seen include Once Upon a Time in Hollywood, 1917, Parasite and Jo Jo Rabbit. 1917 is incredibly filmed to create the impression that it is all one long sequence - when it is not - and I do hope it picks up an award or two especially for cinematography. My two favourites of the year would definitely be Parasite, which is a Korean movie that is similar, in some respects, to Get Out, which should have won the Oscar for best picture last year, but came second instead. Most of my staff members are familiar with Get Out because I paid for my entire staff to watch the movie. Parasite is almost a Korean version of that and it is a marvellous movie and well worth watching. Jo Jo Rabbit is a fantastic movie if you like a movie to teach you something and in this case warn you of the dangers of anti-Semitism. It is an absolute wonderful and humorous parody of the Nazis and is a movie that my children have already watched once and I bought it recently on Apple TV so that they can watch it a second time. I would love to see Jo Jo Rabbit or Parasite win the Oscar for best picture, alternatively Sam Mendes's 1917.



Click here to return to the blog home page (latest 12 items).



Johannesburg based attorney specializing in personal injury matters including Road Accident Fund claims and medical negligence matters. My interests include golf, reading and the internet and the way it is constantly developing. I have a passion for life and a desire for less stress!

Have you been injured in a motor accident?

Recent Settlements
Lumbar spine compression fractures
R2 500 000.00
Severe hip fracture requiring total hip replacements
R3 305 000.00
Head injury with disfiguring facial scaring of a young female
R4 000 000.00
Whiplash and compression fracture of the spine
R4 000 000.00
Broken Femora
R1 914 416.00
Broken Femur and Patella
R770 881.15
Loss of Support for two minor children
R2 649 968.00
Fracture of the right Humerus, fracture of the pubi rami, abdominal injuries, head injury
R4 613 352.95
Fracture of the right femur, Fracture of the right tibia-fibula
R1 200 000.00
Broken Jaw, Right Shoulder Injury, Mild head injury
R1 100 000.00
Degloving injuries to the hips, legs and ankle
R877 773.00
Head injury
R 2 734 295.12
Fractured pelvis
R1 355 881.53
Damaged tendons in left arm
R679 688.03
Fractured left hand
R692 164.48
Amputated right lower leg with loss of income
R3 921 000.00
Fractured left foot
R600 000.00
Head injury and multiple facial fractures
R5 000 000.00
Head injury, compound fracture right femur, right tib and fib fracture, and injury to the spleen
R4 529 672.06
Head injury, multiple facial fractures, collapsed lung and a fracture to the right frontal bone
R2 890 592.77
Loss of support
R5 144 000.00