RAF's finances improve
The Road Accident Fund held a press conference recently at its Centurion head offices to celebrate some of the recent improvement in their finances. There was much emphasis on a surplus, but the greater effect of the surplus was simply to reduce the deficit.
In other words, the deficit of the Road Accident Fund had been R17 billion and now that is down to R14 billion. That of course is still very good news and it is a nice improvement, but it is still a deficit. One has to wait and see what sort of cost savings will come as a result of the Road Accident Fund no longer using attorneys and there can be no doubt that many matters, which should never go to court in the first place, can be settled more cost-effectively by the claims handlers. At the current time clients still face lengthy waits before they are paid, because the deficit continues and it is only once the deficit is eliminated entirely that the waiting period of the last few years will no longer exist.



Drug Use for Grown-ups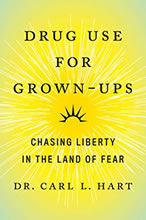 "Drug Use for Grown-ups" is the title of a book by Dr Carl Hart. The sub-title for the book is "Chasing Liberty in the Land of Fear". He is a Professor at Columbia University and one of the world's best known experts on the effects of recreational drugs on our minds and bodies. Despite that, and perhaps because of that, he openly admits that he takes heroin and while he was initially against drugs, his research found less harm in their use. That does not mean he supports drug use, but what he does say though is that we turn a blind eye to some drugs like alcohol and imprison people for the use of other drugs that in some cases do less damage.
He also points out, and this is true in South Africa and in America, that the vast majority of people that are arrested for drug use or drug dealing are almost always black people, even though the research shows that white people deal drugs and use drugs in pretty much the same numbers as non-white people. He says many of the arguments against drugs and in favour of bans and tough prison sentences, are bankrupt arguments. People die because they have to get hold of drugs illegally and those drugs are often contaminated with poisons and impurities. He says, in a land like America where people have individual liberties, the decision as to whether he takes drugs or not should be each person's decision and not the Government's decision. He writes, "Further, my responsible drug use should not be subjected to punishment by authorities. These ideas are central to our notions of liberty and personal freedom. The current punitive approach to dealing with recreational drug users is wholly un-American."



Boom Supersonic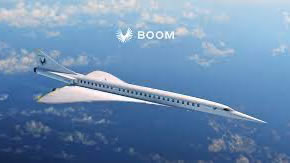 Boom Supersonic is a unicorn in the United States. A unicorn is defined as a company that has a value, while not yet listed on a Stock Exchange, of $1 billion or more. They are busy designing an aeroplane seating 65 people that will fly at twice the speed of current aeroplanes and be in operation as soon as 2024. Their investors include Japan Airlines and Richard Branson's company, Virgin Galactic.
I think news like this is always exciting, but it is particularly exciting for a country like South Africa which has so much to offer to tourists and where one of the biggest problems is how far away from the rest of the world we are. I don't think the average person thinks about how much effort it takes to visit South Africa compared for example for somebody living in New York to fly over to London or to Paris. There is no doubt, as planes get faster in the years ahead, that South Africa will be one of the big winners in terms of tourism, offering as we do, not only our Game Reserves and resorts like Sun City, but the wine farms of the Cape and Cape Town itself. These planes are carrying a smaller number of passengers cutting the time to travel to SA by more than half, will certainly help with encouraging more high-end tourists to SA. At the moment, for example somebody flying from Atlanta in America would have to fly for 17 hours before landing in Johannesburg and then there is another 2 hour flight to Cape Town – not to mention the flight getting to Atlanta in the first place. Cutting that in half would make a dramatic difference. Some countries like the UK are obviously closer to us and that is probably why we see a lot more tourists from the UK and France.



Click here to return to the blog home page (latest 12 items).



Johannesburg based attorney specializing in personal injury matters including Road Accident Fund claims and medical negligence matters. My interests include golf, reading and the internet and the way it is constantly developing. I have a passion for life and a desire for less stress!

Have you been injured in a motor accident?





Recent Settlements
Lumbar spine compression fractures
R2,500,000.00
Severe hip fracture requiring total hip replacements
R3,305,000.00
Head injury with disfiguring facial scaring of a young female
R4,000,000.00
Whiplash and compression fracture of the spine
R4,000,000.00
Broken Femora
R1,914,416.00
Broken Femur and Patella
R770,881.15
Loss of Support for two minor children
R2,649,968.00
Fracture of the right Humerus, fracture of the pubi rami, abdominal injuries, head injury
R4,613,352.95
Fracture of the right femur, Fracture of the right tibia-fibula
R1,200,000.00
Broken Jaw, Right Shoulder Injury, Mild head injury
R1,100,000.00
Degloving injuries to the hips, legs and ankle
R877,773.00
Head injury
R2,734,295.12
Fractured pelvis
R1,355,881.53
Damaged tendons in left arm
R679,688.03
Fractured left hand
R692,164.48
Amputated right lower leg with loss of income
R3,921,000.00
Fractured left foot
R600,000.00
Head injury and multiple facial fractures
R5,000,000.00
Head injury, compound fracture right femur, right tib and fib fracture, and injury to the spleen
R4,529,672.06
Head injury, multiple facial fractures, collapsed lung and a fracture to the right frontal bone
R2,890,592.77
Loss of support
R5,144,000.00