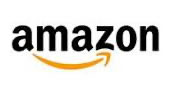 Last year, during Covid-19, Amazon hired more than any other company around the world – 500,000 workers. According to his annual shareholder letter, Jeff Bezos, said that there are now 200 million members of Amazon Prime around the world. That is up 50 million just over one year and Amazon Prime costs $119 a year.
Amazon says that approximately 60% of its sales are via small and mid-size businesses that sell products on Amazon and those companies earn between $25 and $39 billion selling products off Amazon last year.
Bezos explained that Amazon has grown because it saves people time – customers complete 28% of purchases on Amazon in 3 minutes or less and they estimate that the typical trip to a store to go there physically takes about an hour and so Amazon estimates that it saves people about 75 hours a year of travelling back and forth to stores. Obviously, this is relevant to any online shopping that you do – regardless of whether its Amazon or another site.