The last 1% - autonomous vehicles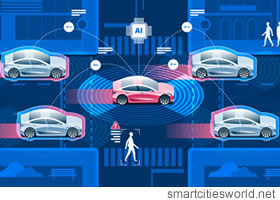 A few articles I have read recently suggest that we are 99% of the way towards cars that drive themselves without drivers. It appears though that that last 1% is the most troublesome to resolve! This of course has been tackled by companies like Google, now known as Alphabet, who has Waymo as well as, obviously, Tesla.
The problems that they have struggled with include pedestrians, bicycle riders and construction work and construction teams. It appears the computers really struggle to pick these up – with potentially disastrous results. It may well take a few more years before this can be resolved.
Ultimately of course we are going to hear of deaths caused by autopilot errors – but what will the death toll be compared to human drivers? We demand much higher standards of the machines than humans currently exhibit on the roads!



Quackery and rationality
One of the problems of the more informed times we live in, where we can Google anything, has been the growth of "alternative facts". People these days never seem to agree on anything. Indeed, before the vaccines for Covid 19 were even invented there were already all sorts of fake news stories about how they wouldn't work. They were being discredited before they were even invented!
Some countries, for their own purposes, have whole organizations devoted to the spread of false information in Western society – to provoke chaos and division amongst people. Think Russia for one. So not only do you have more fake news than ever, but some bad actors actively promoting fake news while creating disputes about real news so that experts cease to be "experts" and every person, no matter their qualifications, is entitled, in the name of freedom of speech to have "their own opinion". Of course, as the saying goes you are entitled to your opinion – but not to your own facts!
Fake news. Medical quackery. Conspiracy theories. All the crazy stuff that once was marginalized is now driven to the centre and some perfectly intelligent people unfortunately fall for it – perhaps by following a reading the wrong people and websites.
Steven Pinker's new book "Rationality" deals with this subject and how we as a species can be so clever that we manage to come up with a cure so quickly to a major new virus – yet have people shoot it down with crazy, irrational theories. He argues that because of all the information we are surrounded by, we fail to take advantage of skills we have developed for centuries – logic, critical thinking and the probability of different things.
What's really sad to read is the stories of families coming out now in the American media of people dying in ICU and begging Doctors to give them the vaccine and being told it is too late. Of loved ones who have lost relatives because they were "anti-vaxxers". There are real consequences for those who fall for the quackery.



Amazon challenges fake reviews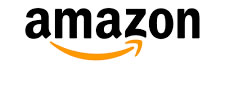 A lot of the sales on Amazon are for much smaller companies, including individuals, that sell a variety of products via Amazon. These small sellers compete with each other and some instances Amazon itself with the products they sell. In the past, a lot of these companies have gamed the system by giving free products or even recruiting shoppers on Facebook and then paying them via PayPal in order to unfairly get themselves good reviews. They obviously don't have the situation of doing Road Accident Fund work where the vast majority of attorneys tout and good reviews, which our firm has hundreds of, don't really count that much because most clients are touted. That is of course against the rules of the Legal Practice Council, but that is a topic for another blog.
Amazon has now taken action against fake and paid reviews and the result is that apparently over 50,000, mainly Chinese retail accounts, are no longer in the same position that they were on Amazon before. They are claiming discrimination against Chinese companies, but Amazon says that they are simply cracking down on fake reviews regardless of which country those companies tend to come from.
Worse, and it has not been proven who does this, companies that found themselves successfully selling on Amazon often find, as their sales start succeeding and they rise in the Amazon rating system, they suddenly run into a whole bunch of false and negative reviews presumably from competitors. That is something I am familiar with, because we've had that before, although limited amounts from Hello Peter and one or two Google reviews as well. In some cases we've had them removed as obviously being planted by competitors. I am also aware of at least one attorney firm where the Facebook reviews as to "how good they are" can be traced to staff who were employees of the firm at the time!
It is good to see that Amazon, who for many years seem to have ignored these fake reviews is finally cracking down on the fake reviews and those companies who have played that game will have to pay the price. That price is quite a tough one because Amazon does not reinstate a seller's account very easily.



Click here to return to the blog home page (latest 12 items).



Johannesburg based attorney specializing in personal injury matters including Road Accident Fund claims and medical negligence matters. My interests include golf, reading and the internet and the way it is constantly developing. I have a passion for life and a desire for less stress!

Have you been injured in a motor accident?





Recent Settlements
Lumbar spine compression fractures
R2,500,000.00
Severe hip fracture requiring total hip replacements
R3,305,000.00
Head injury with disfiguring facial scaring of a young female
R4,000,000.00
Whiplash and compression fracture of the spine
R4,000,000.00
Broken Femora
R1,914,416.00
Broken Femur and Patella
R770,881.15
Loss of Support for two minor children
R2,649,968.00
Fracture of the right Humerus, fracture of the pubi rami, abdominal injuries, head injury
R4,613,352.95
Fracture of the right femur, Fracture of the right tibia-fibula
R1,200,000.00
Broken Jaw, Right Shoulder Injury, Mild head injury
R1,100,000.00
Degloving injuries to the hips, legs and ankle
R877,773.00
Head injury
R2,734,295.12
Fractured pelvis
R1,355,881.53
Damaged tendons in left arm
R679,688.03
Fractured left hand
R692,164.48
Amputated right lower leg with loss of income
R3,921,000.00
Fractured left foot
R600,000.00
Head injury and multiple facial fractures
R5,000,000.00
Head injury, compound fracture right femur, right tib and fib fracture, and injury to the spleen
R4,529,672.06
Head injury, multiple facial fractures, collapsed lung and a fracture to the right frontal bone
R2,890,592.77
Loss of support
R5,144,000.00