Load shedding and elections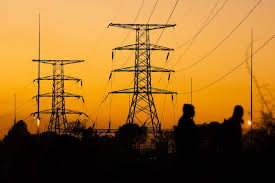 It can hardly be convenient for the ruling party, the ANC, to see a power crisis just ahead of the elections. That is what we have though with stage 4 load shedding and just the time when people are getting ready to go to the polls. The situation with Eskom is nothing short of a disaster and it reminds one in many instances of the problems with the Road Accident Fund. Eskom though is much more critical to our economy and there seems to be a tremendous issue in taking the necessary steps to get it working properly. One gets the sense that we will have to live with this, ever worsening, for years and years before the situation is going to be rectified. It is fine to say that Eskom will have 100 mobile generators ready to help voting stations, but what about all the businesses that have been put out of business because of a lack of electricity or load shedding?



Mixing and matching vaccines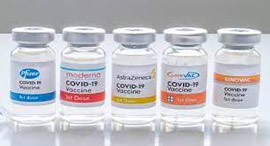 It is very interesting to follow the developments in America with regard to booster shots and the vaccines. It seems clear that what happens there will probably ultimately be adopted here as well and it gives us an idea of what we can expect in the future.
That future appears to involve booster shots and particularly for those who had the Johnson & Johnson vaccine, like I did, it seems that what they are recommending is instead of having another shot of the same vaccine, you should have a different one. They call this mix and match. In that regard, the people who had the Johnson & Johnson vaccine and had a booster shot with Johnson & Johnson found that their immunity was boosted 4 times, but if, instead of having the Johnson & Johnson shot, they had a booster shot from Moderna, their immunity was boosted 76 times instead.
From all of my reading, and it is very close between Moderna and Pfizer, it appears that Moderna's vaccine is slightly more effective than that of Pfizer and they in turn are both quite a bit more effective than Johnson & Johnson. I am going to try and have the booster shot with the Moderna vaccine as soon as that is allowed.



Click here to return to the blog home page (latest 12 items).



Johannesburg based attorney specializing in personal injury matters including Road Accident Fund claims and medical negligence matters. My interests include golf, reading and the internet and the way it is constantly developing. I have a passion for life and a desire for less stress!

Have you been injured in a motor accident?





Recent Settlements
Lumbar spine compression fractures
R2,500,000.00
Severe hip fracture requiring total hip replacements
R3,305,000.00
Head injury with disfiguring facial scaring of a young female
R4,000,000.00
Whiplash and compression fracture of the spine
R4,000,000.00
Broken Femora
R1,914,416.00
Broken Femur and Patella
R770,881.15
Loss of Support for two minor children
R2,649,968.00
Fracture of the right Humerus, fracture of the pubi rami, abdominal injuries, head injury
R4,613,352.95
Fracture of the right femur, Fracture of the right tibia-fibula
R1,200,000.00
Broken Jaw, Right Shoulder Injury, Mild head injury
R1,100,000.00
Degloving injuries to the hips, legs and ankle
R877,773.00
Head injury
R2,734,295.12
Fractured pelvis
R1,355,881.53
Damaged tendons in left arm
R679,688.03
Fractured left hand
R692,164.48
Amputated right lower leg with loss of income
R3,921,000.00
Fractured left foot
R600,000.00
Head injury and multiple facial fractures
R5,000,000.00
Head injury, compound fracture right femur, right tib and fib fracture, and injury to the spleen
R4,529,672.06
Head injury, multiple facial fractures, collapsed lung and a fracture to the right frontal bone
R2,890,592.77
Loss of support
R5,144,000.00