Solar - a growing industry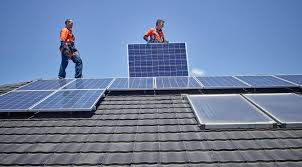 I was quite interested to read a recent survey indicating that the fastest growing job, in the United States at least, is that of a solar installer. In other words, so many people are changing to solar and having solar panels on their company roofs or houses that they need more and more installers. That is without even having the pleasures of Eskom and load shedding to deal with! I think you will see more and more people in South Africa moving towards that, with the backup systems that I initially had at the office, now being able to be replaced by more expensive, but cost-effective over time solar systems. Not only do you end up paying Eskom a lot less money each month, slowly paying off your investment, but when the power goes off, your life carries on.
I think one of the realities that all of us in South Africa must face is whatever the solution is to the electricity problems, it takes about 12 years just for a nuclear power station to be built and burning coal in bigger and bigger amounts is not a solution either. The faster more of us start getting off the grid and relying more on ourselves, the better.



Sexual assault by Uber and Lyft drivers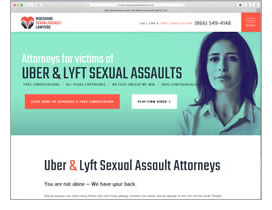 I was fascinated to see an advert by American lawyers recently, targeting a new group of potential claimants. They were advertising on TV that anybody who feels that they were sexually assaulted, which I would assume obviously includes inappropriate comments and not just an actual physical assault, by an Uber or Lyft driver to come forward and join their case. I guess in a few years' time we will hear a bit about that case and right now, they are trying to get together obviously a big enough group of people to bring a class action. I would love to see more class actions being brought in South Africa, but I guess it is obviously also hard in a country that has, let's say, just less than one-sixth of the population of America, the bigger the population you have, the more likely there would be a large group of people who all have the same grievance.



Waymo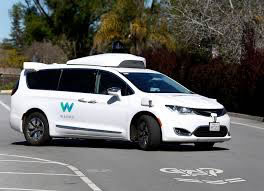 Waymo is one of the many projects that Google works on, apart from its search engines. It is a self-driving car project which began in 2009 and many business analysts think if Google is to have another major success that success may well be Waymo. The self-driving cars will transport you around, driven, according to Google by the world's most experienced driver, and they have trademarked that expression – the world's most experienced driver! Obviously, they are talking about a computer driving people and they say they have driven over 10 million miles on public roads and 7 billion miles in simulation. That effectively boils down to hundreds of years of human driving experience, meaning that no human being could ever have as much experience as their system does when it comes to driving. They have a very interesting website at https://waymo.com and I should just mention that of course, given that petrol is on the way out, it is naturally an electric self-driving vehicle. At the moment, you can take part in the programme and drive around the streets of Phoenix, Arizona, a large American city, that together with the neighbouring area of Scottsdale, has a population of about 5 million people.



Game of Thrones returns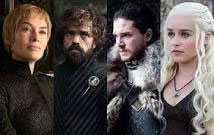 The final season of Game of Thrones which fans have been waiting 1 ½ years for is about to begin. It is amazing how long it takes, and how much hard work it requires to put together 6 or 7 episodes, and I reminded myself of that the other evening, by watching the very first episode of Game of Thrones. It was filled with characters that have long since been killed, and those that remain in the cast are visibly older in the most recent season, let alone how they will look when we see them now! Some things remain the same – from the very first episode Emilia Clarke, who plays Daenerys, had to take her clothes off, and she seems to have had to do that in every season. In between riding dragons and being naked, she certainly has had a tough time. I will say this, I think that the show has the best theme tune that I have ever heard in my life and I am sure with hindsight, the composer Ramin Djawadi, probably feels whatever he was paid for it was not enough compared to what the show has become. It is undoubtedly the biggest television programme in the world and it is certainly the big selling point for the television company that bought it, namely HBO. In any event, from the first episode we have heard that winter is coming, and it certainly has to arrive now, along with Whitewalkers, etc.



The power of the Dictaphone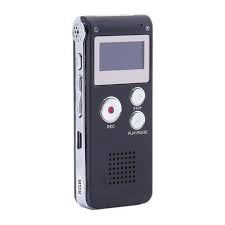 Over the years I have often written about my latest efforts with Dragon Naturally Speaking, all of which end up going awry. In particular, there seem to be issues with, in my experience, Dragon Naturally Speaking and Outlook to the point that I almost always end up uninstalling it. In any event, the point of this blog was to highlight something different and that is one of the things that has allowed me to do prodigious amounts of work over the years is the use of a Dictaphone.
The vast majority of attorneys that I know are too nervous to dictate. I think in many cases truthfully, although they will not say it, they don't like to hear their own voice or are nervous of dictating. It is a pity, because it stops people being as productive as they could be – especially when it comes to longer more detailed replies to people. I am capable of dictating up to 250 minutes in a day, although typically I dictate about 45 to 50 minutes in a working day, but that is a huge amount of memos, letters, replies and the various other projects I work on. It allows me to attend to work far more quickly than most attorneys. Obviously, you need a top secretary to type your dictation and somebody who actually returns it the next day – which is not something that all typists do – but apart from that the only negative that I can think of, for those comfortable enough to do their dictation – is that perhaps you don't write as well as you would if you sit and type the words yourself. Invariably, when I do a longer letter I need it to be sent back to me for editing, but it is still faster and more productive for me than typing all the replies myself. When you type yourself, it just limits what you can do, although if it is a short letter it is probably better to type it yourself. It also allows you to make more detailed memoranda as to what you did and when you did it. To that extent I never had a shortage of dictaphones – I keep two different dictaphones on my desk to dictate to two different typists and I will always have one in my travel bag as well plus about two other backup dictaphones. Invariably, in my office, when somebody is asked to have Dragon Naturally Speaking installed on their computer they have not used it, and I had a staff member who decided that he would also like to do dictation while he was based at my Pretoria offices, but it ultimately turned out that he dictated no more than 3 minutes in a day!



Choose love and help refugees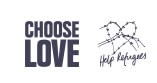 I was very impressed to read about Choose Love, a website and a shop. They have a shop in New York and one in London and basically it is a store where they recommend, instead of buying presents for people they do not need or do not want, that you buy something on their behalf and contribute it to refugees around the world. The American website can be found at https://choose.love/.
You can for example buy a child's coat that is insulated for $13 or a warm blanket for somebody for $7, an arrival bundle for a child refugee which includes a child's coat, blanket, themos flask and emergency blanket which cost $13. You can help buy diapers, sleeping bags, lighting and power, $10 worth of children's boots which are waterproof and durable or for $26 you can buy a waterproof tent for a family.



Click here to return to the blog home page (latest 12 items).



Johannesburg based attorney specializing in personal injury matters including Road Accident Fund claims and medical negligence matters. My interests include golf, reading and the internet and the way it is constantly developing. I have a passion for life and a desire for less stress!

Have you been injured in a motor accident?

Recent Settlements
Lumbar spine compression fractures
R2 500 000.00
Severe hip fracture requiring total hip replacements
R3 305 000.00
Head injury with disfiguring facial scaring of a young female
R4 000 000.00
Whiplash and compression fracture of the spine
R4 000 000.00
Broken Femora
R1 914 416.00
Broken Femur and Patella
R770 881.15
Loss of Support for two minor children
R2 649 968.00
Fracture of the right Humerus, fracture of the pubi rami, abdominal injuries, head injury
R4 613 352.95
Fracture of the right femur, Fracture of the right tibia-fibula
R1 200 000.00
Broken Jaw, Right Shoulder Injury, Mild head injury
R1 100 000.00
Degloving injuries to the hips, legs and ankle
R877 773.00
Head injury
R 2 734 295.12
Fractured pelvis
R1 355 881.53
Damaged tendons in left arm
R679 688.03
Fractured left hand
R692 164.48
Amputated right lower leg with loss of income
R3 921 000.00
Fractured left foot
R600 000.00
Head injury and multiple facial fractures
R5 000 000.00
Head injury, compound fracture right femur, right tib and fib fracture, and injury to the spleen
R4 529 672.06
Head injury, multiple facial fractures, collapsed lung and a fracture to the right frontal bone
R2 890 592.77
Loss of support
R5 144 000.00