Joining the top 1%
Joining the top 1% is cheaper in South Africa than most countries. The annual report from worldwide estate agents, Knight Frank, indicates that to join the top 1% of earners in Monaco would mean you would have to be worth $7,9 million. By comparison, to be in the top 1% of the wealthiest people in South Africa you need to be worth $180,000 or at current rates about R2,7 million. If you or your parents between their house minus their mortgage and your other assets are worth R2,7 million then you are in the top 1% of the wealthiest people in SA. To make the top 1% in Kenya is even cheaper – it will only cost $20,000 or a little over R300,000 which tells you precisely how poor Kenya is. To make the top 1% in Russia you would need to be worth $400,000 and to make the top 1% in the United States you need to be worth $4,4 million. South Africa is the most expensive country in the whole of Africa for entry into the top 1%.



Getting for vaccines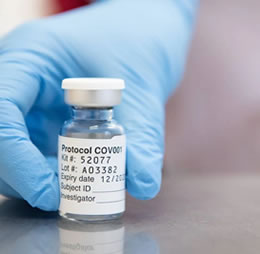 With a fourth vaccine about to be approved, in a number of countries, and that is excluding the Russian one – Sputnik - it is time for preparation for the administration of vaccines. It is altogether one thing for a particular city or area to be given 2,000 doses of a vaccine and it is another one to distribute that in time to people. It is likely to be a nightmare unless this is done properly with a co-ordinated approach and preferably one website where one can go to.
Firstly, we have to remember that different people will be entitled to be vaccinated at different time – obviously preference has to be given to the elderly, the very sick and the very overweight. They are all more at risk. So qualifying the people is one thing, but it is another thing altogether, once you have qualified them, to allow them to book and I have been looking at how different countries have done this and not all of that co-ordinated and put together – so hopefully SA, which is a bit behind on the vaccines, compared to America where 18% of the population has already had one dose of the vaccine, and the UK, and maybe improve on that distribution of the vaccines once they start becoming available.



iPhone 12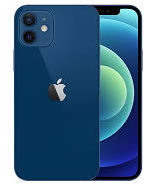 It has become quite a custom of mine to review the latest iPhone every year. This is the iPhone edition that now works with 5G and of course 5G bears a far faster technology than 4G or LTE and allows you to download movies, e-mails and access applications faster than before. To me however, what I have noticed is that this edition of the phone, and I have the Pro Max version with the 6.7 inch screen, has more battery life than the previous versions. That is probably the most important thing for me, because there is nothing more frustrating than running out of battery during the day. The camera also has a few notable improvements, and it is definitely one of those phones, where if you have missed last year's edition, you might want to upgrade – because I think it is worth it for the new version – and as a camera it takes superb pics.



Click here to return to the blog home page (latest 12 items).



Johannesburg based attorney specializing in personal injury matters including Road Accident Fund claims and medical negligence matters. My interests include golf, reading and the internet and the way it is constantly developing. I have a passion for life and a desire for less stress!

Have you been injured in a motor accident?

Recent Settlements
Lumbar spine compression fractures
R2 500 000.00
Severe hip fracture requiring total hip replacements
R3 305 000.00
Head injury with disfiguring facial scaring of a young female
R4 000 000.00
Whiplash and compression fracture of the spine
R4 000 000.00
Broken Femora
R1 914 416.00
Broken Femur and Patella
R770 881.15
Loss of Support for two minor children
R2 649 968.00
Fracture of the right Humerus, fracture of the pubi rami, abdominal injuries, head injury
R4 613 352.95
Fracture of the right femur, Fracture of the right tibia-fibula
R1 200 000.00
Broken Jaw, Right Shoulder Injury, Mild head injury
R1 100 000.00
Degloving injuries to the hips, legs and ankle
R877 773.00
Head injury
R 2 734 295.12
Fractured pelvis
R1 355 881.53
Damaged tendons in left arm
R679 688.03
Fractured left hand
R692 164.48
Amputated right lower leg with loss of income
R3 921 000.00
Fractured left foot
R600 000.00
Head injury and multiple facial fractures
R5 000 000.00
Head injury, compound fracture right femur, right tib and fib fracture, and injury to the spleen
R4 529 672.06
Head injury, multiple facial fractures, collapsed lung and a fracture to the right frontal bone
R2 890 592.77
Loss of support
R5 144 000.00