Ending a relationship well
I was listening to a podcast the other day by Scott Galloway whose book, "The Four" I previously referred to in this blog. He made a very important point and that is the way you are generally remembered is how you end a relationship. It does not matter if everything went fantastically for 20 years if in the last 2 weeks it ends acrimoniously and in a nasty way.
This applies not just to one's intimate relationships and relationships with family, but he was actually talking about it in the context of a company. He said it is so important to make sure, in those last few days at a company, that one can build a fantastic reputation or brand name and damage it in a week or two simply by ending a relationship badly. It is as important as the efforts you put into the beginning of a relationship to put the same effort into the end of the relationship.



AirTag – stop losing things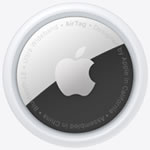 Apple has really come out with a product that a lot of elderly people need - who seem to lose things all the time - and I am including myself! It is a little button that at $29 each you connect your keys or your back pack and you will be able to find them on the Find My App. It will allow you the option of playing a sound on the built-in speaker on the button, so you can follow the sound until you find what is hidden and it will also give you a little arrow on your phone pointing in the direction of where you should head and approximately how far away you are. You will be able to use Siri to say things like, "Hey Siri, find my keys". I currently use my AppleWatch for a similar purpose – pinging my phone all the time to find out where I have lost my phone. The whole system will not work very well for me if I cannot find my phone in the first place!



Apple releases iOS 14.5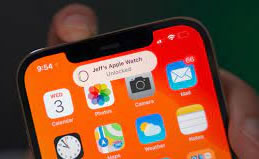 Apple has released the latest version of its operating system and this one has some very interesting changes. It gives support to the new AirTag and implements Apple's new app tracking transparency requirement. This requirement forces developers to ask for permission to track users for ad targeting. When this was first announced, Facebook was very unhappy about it, saying that it will hurt small businesses that need to track what sites you visit. From an individual point of view, it is about time that something like this was developed. iOS 14.5 also allows one, at long last, to change Siri's voice. I wonder what the extent of downloads around the world are each time Apple launches a major upgrade?



Will Putin let Alexei Navalny die?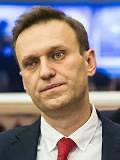 Alexei Navalny is one of the main Russian opposition leaders and a lawyer. He was the man, who you will all recall was poisoned last year and almost died, allegedly by Russian agents. Despite that, he decided to return to Russia where he was promptly arrested and imprisoned. He has now gone on a hunger strike and is apparently within days of his death.
It is astounding that Vladimir Putin, the President of Russia, feels so insecure in his leadership that he will allow an opposition leader, who does not have huge support, to die. As it is, most individuals are disqualified for running for leadership positions if they oppose Putin - and very small percentages of the Russian population actually take part in protests against the lack of democracy in Russia. With Putin controlling the media, and most independent media crushed, the vast majority of Russians actually support him, however sad that may be. It seems that Putin suffers from no embarrassment – whether interfering in the American elections to support Donald Trump or jailing and imprisoning, on trumped up charges, anybody who dares oppose him. He seems intent at every single point of playing the role of a strong man while he and his oligarch friends plunder the natural wealth of Russia, leaving the vast majority of Russians in a somewhat lower middle-class type of lifestyle. One would hope that he will step back and not allow Alexei Navalny to die.



Microsoft buys Nuance

In one of its biggest purchases ever, especially since they bought LinkedIn, Microsoft has now bought Nuance for $19.7 billion. They are the makers of voice dictation software like Dragon Naturally Speaking. I have written about Dragon many times over the years and given up on using it most of the time. In recent years I had compatibility issues with the software and I just found that it was inconvenient to have to continually correct errors, even though it does get most of the dictation correct when properly trained. This is compared to having a good typist – if I didn't I may have persisted. The training in itself is a mission. One would imagine that the power of Microsoft behind it, it will take things to a new level and obviously we will see a lot more integration with Microsoft Office. Microsoft Office is to Microsoft what the iPhone is to Apple – in other words, their main product as the continuous source of revenue over many decades and its going to be fascinating to see, in future, how voice dictation is combined with Word and Outlook for example.



Worrying
Worrying was something I used to be very good at. I am still good at worrying about things, small things, the attention to detail – all of which is needed to run a business successfully. I try not to worry so much about the big things anymore and my main reason for that is one cannot always control them and however horrendous they sometimes seem right now, in 5 to 10 years they just never look so big. That is probably because in life, in 5 to 10 years' time you will be faced with a bigger challenge which you may well feel is worse than the current challenge. It may just be that time heals all wounds and one gets over things, but another part of me never wants to tempt fate and say "things can't get worse" or have that sort of attitude. It doesn't help, it makes things worse and one simply has to deal with what is in front of you and get through it.



Joining the top 1%
Joining the top 1% is cheaper in South Africa than most countries. The annual report from worldwide estate agents, Knight Frank, indicates that to join the top 1% of earners in Monaco would mean you would have to be worth $7,9 million. By comparison, to be in the top 1% of the wealthiest people in South Africa you need to be worth $180,000 or at current rates about R2,7 million. If you or your parents between their house minus their mortgage and your other assets are worth R2,7 million then you are in the top 1% of the wealthiest people in SA. To make the top 1% in Kenya is even cheaper – it will only cost $20,000 or a little over R300,000 which tells you precisely how poor Kenya is. To make the top 1% in Russia you would need to be worth $400,000 and to make the top 1% in the United States you need to be worth $4,4 million. South Africa is the most expensive country in the whole of Africa for entry into the top 1%.



Getting for vaccines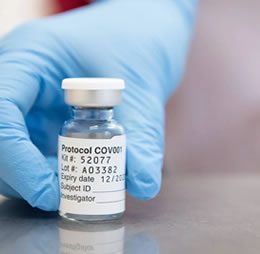 With a fourth vaccine about to be approved, in a number of countries, and that is excluding the Russian one – Sputnik - it is time for preparation for the administration of vaccines. It is altogether one thing for a particular city or area to be given 2,000 doses of a vaccine and it is another one to distribute that in time to people. It is likely to be a nightmare unless this is done properly with a co-ordinated approach and preferably one website where one can go to.
Firstly, we have to remember that different people will be entitled to be vaccinated at different time – obviously preference has to be given to the elderly, the very sick and the very overweight. They are all more at risk. So qualifying the people is one thing, but it is another thing altogether, once you have qualified them, to allow them to book and I have been looking at how different countries have done this and not all of that co-ordinated and put together – so hopefully SA, which is a bit behind on the vaccines, compared to America where 18% of the population has already had one dose of the vaccine, and the UK, and maybe improve on that distribution of the vaccines once they start becoming available.



iPhone 12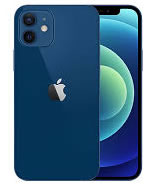 It has become quite a custom of mine to review the latest iPhone every year. This is the iPhone edition that now works with 5G and of course 5G bears a far faster technology than 4G or LTE and allows you to download movies, e-mails and access applications faster than before. To me however, what I have noticed is that this edition of the phone, and I have the Pro Max version with the 6.7 inch screen, has more battery life than the previous versions. That is probably the most important thing for me, because there is nothing more frustrating than running out of battery during the day. The camera also has a few notable improvements, and it is definitely one of those phones, where if you have missed last year's edition, you might want to upgrade – because I think it is worth it for the new version – and as a camera it takes superb pics.



Free concerts in COVID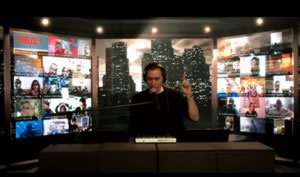 One of the benefits of Covid, and there have not been that many, are the free concerts you get online now. Almost every DJ produces some free concerts for YouTube, some of them lavishly shot in deserts and on mountain tops, etc. Paul van Dyk, who produces his own songs in addition to being a DJ, used to cost quite a bit of money to see in Johannesburg, when he came for massive raves (ala Camel Pyramid of Light) is live most Sunday's with what he calls his "Sunday Sessions" and I actually enjoy these tremendously. I generally go onto YouTube, play a trance or techno-type DJ set on one screen and then get on with my work. When I am working I don't like to hear music that has lyrics because that distracts me, but if the music has no lyrics, it is very easy to work to is. Has any of you seen any of these live sets by musicians or DJ's you like?



Nobody reading newspapers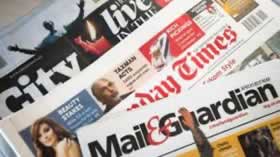 The latest figures from the Audit Bureau of Circulations – ABC – have indicated how few newspapers are being sold. For example, Pretoria News only sells 1,900 copies a day, 40% of the readership of The Star newspaper is because it is given away for free and even then there are still only 22,000 sales a day compared to 200,000 one or two decades ago.
It is a question as to how much longer some of these newspapers could continue – down 74% in circulation alone in 4 years, how much longer could The Star be sold profitably? The Pretoria News is down 87% in 4 years to its 1,900 copies – how much longer does one justify publishing the Pretoria News? Even the weekend newspapers are down dramatically – the Sunday Times is selling 44% less copies now than it was one year ago. There is no basis for example for Cape Town to have two newspapers, both owned by the same company, the Cape Argus and the Cape Times and both of them sell less than 10,000 copies a day.



Google buys Fitbit
Most people know the news that Google has bought Fitbit. It is clearly their way of taking on Apple, in particular, taking on the Apple Watch.
The Apple Watch is superb in terms of being able to make phone calls to people, monitoring your heart and ECG rate, etc, but it is not as great when it comes to automatically tracking steps and your sleep patterns, not to mention the fact that you need to charge it a lot more than you would have to charge a Fitbit. I am not sure what Google will be able to do, but I do think that we will see Fitbit come out with some dramatically different products in about a year's time. It will obviously take time to implement and get whatever it is they plan running, but it will be exciting to see some competition for the Apple Watch because as we always learn in life, competition inspires companies to make better products and to improve existing products, so at the end of the day we all win from competition and we don't win when two companies largely have the market to themselves. In that respect, I am talking about Vodacom and MTN with Cell C running a very distant third.





Johannesburg based attorney specializing in personal injury matters including Road Accident Fund claims and medical negligence matters. My interests include golf, reading and the internet and the way it is constantly developing. I have a passion for life and a desire for less stress!

Have you been injured in a motor accident?

Recent Settlements
Lumbar spine compression fractures
R2 500 000.00
Severe hip fracture requiring total hip replacements
R3 305 000.00
Head injury with disfiguring facial scaring of a young female
R4 000 000.00
Whiplash and compression fracture of the spine
R4 000 000.00
Broken Femora
R1 914 416.00
Broken Femur and Patella
R770 881.15
Loss of Support for two minor children
R2 649 968.00
Fracture of the right Humerus, fracture of the pubi rami, abdominal injuries, head injury
R4 613 352.95
Fracture of the right femur, Fracture of the right tibia-fibula
R1 200 000.00
Broken Jaw, Right Shoulder Injury, Mild head injury
R1 100 000.00
Degloving injuries to the hips, legs and ankle
R877 773.00
Head injury
R 2 734 295.12
Fractured pelvis
R1 355 881.53
Damaged tendons in left arm
R679 688.03
Fractured left hand
R692 164.48
Amputated right lower leg with loss of income
R3 921 000.00
Fractured left foot
R600 000.00
Head injury and multiple facial fractures
R5 000 000.00
Head injury, compound fracture right femur, right tib and fib fracture, and injury to the spleen
R4 529 672.06
Head injury, multiple facial fractures, collapsed lung and a fracture to the right frontal bone
R2 890 592.77
Loss of support
R5 144 000.00